Spend Valentine's Day with The Bachelor's Sean Lowe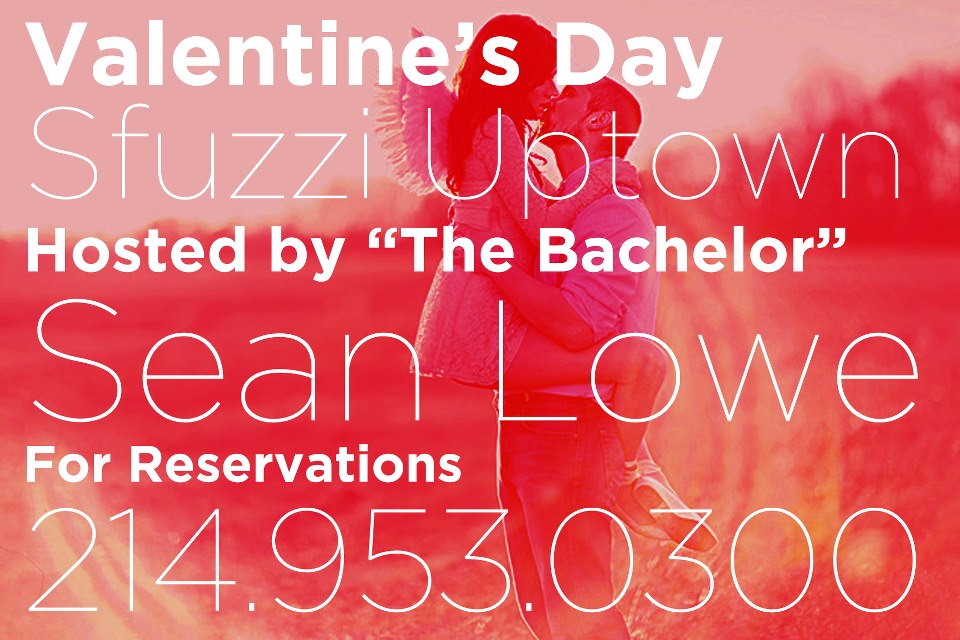 T
hat's right. Before this season of ABC's The Bachelor comes to a close and Sean presumably resumes his courtship with one of the fine (please not Tiara) young ladies featured on the show, you can catch him in all his 'still single' glory at Sfuzzi this Valentine's Day.
The bachelor babe has been spotted all over town walking his dogs (I mean aww) or grabbing Starbucks and Mockingbird Station. You may have seen him, you may have taken his picture on the sly with your iPhone, but you probably didn't plan on sitting down to V-Day dinner with him. Granted, you're sharing him with anyone else quick enough to make a reservation, but it still counts.
For dinner reservations contact 214.953.0300. Step on it, sista!