Art in Bloom Inspired by Marc Chagall
T
he Dallas Museum of Art League's premiere fundraising event, Art in Bloom 2013: Chagall: Bouquets of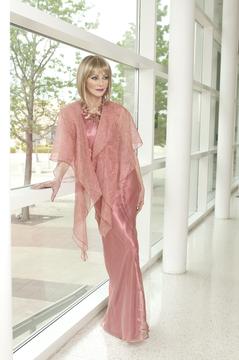 Love, features a Floral Symposium with Chagall's beloved granddaughter Bella Meyer who, like her grandfather, is also a talented artist and owner of FleursBELLA Beautifiers in New York City. The Symposium is followed by a lovely lunch in the Atrium of the DMA with a silent auction for Chagall-inspired floral arrangements by top Dallas designers, a fabulous live auction, and a runway presentation by Allie-Coosh.
As the featured fashion designer, Paulette Martsoff of the Snider Plaza boutique Allie-Coosh was inspired by Marc Chagall, one of the most successful artists of the 20th century. Paulette drew from the colors of Chagall's work throughout the periods of Expressionism and Surrealism.
To further support Art in Bloom 2013 and the DMA efforts, Paulette will unveil one of her Chagall-inspired pieces at Allie-Coosh on March 6th. Following Art in Boom Paulette will showcase the runway collection in her Snider Plaza boutique. Proceeds from the 'Chagall Chic' line will benefit the Dallas Museum of Art League through April 25th.
Buy tickets to Art in Bloom 2013.