Haus Events Presents Power Haus Fashion Show 2.9.13
J
oin Haus of Vicieux for the Power Haus Fashion Show on Saturday, February 9, 2013. The show will feature six talented young designers including Laina Rauma (L.A.), Tonya Terrelle of Lavish Luxe (Dallas), Drake Smith of Smith and Brandon (Arkansas), and Glamour RX as the makeup provider.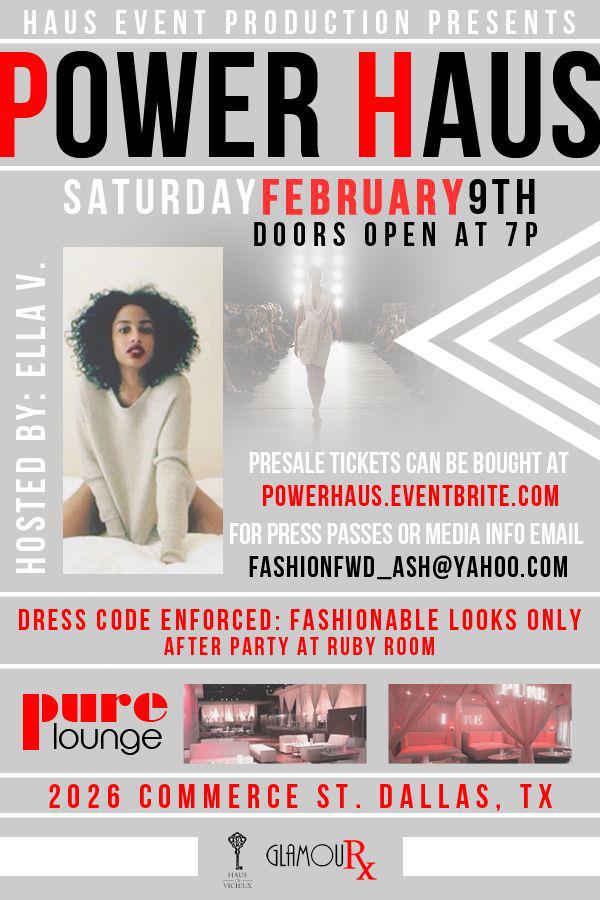 Ashley Williams is proud to be hosting Haus of Vicieux's second original production here in Dallas. "The idea of being able to branch out and do the events I want to do is what's most exciting," Williams said. "I love that I can take young, fresh, trendy street fashion designers and bring them to a sector of the industry that's a little more conservative. Dallas fashion enthusiasts deserve to indulge in a little bit of rebellion!"
In addition to the runway shows, Power Haus will feature a VIP mixer that will give guests the opportunity to mingle with the designers, hosts, media outlets, models, and other industry professionals.
To purchase tickets visit PowerHaus.eventbrite.com. General Admission starts at $10 and VIP tickets start at $15. The event will take place at Pure Lounge (2026 Commerce Street).