Last Minute Gifts That Won't Disappoint
N
o matter how many times I resolve never do it again, I will always wait until the last minute to finish my Christmas shopping. And I'm talking all my Christmas shopping, except for that one random person I happen to check off my list in early November. It happens every year and I'll never understand why.
If there's one thing last minute gifters all have in common, it's that they're willing to shell out whatever it takes to make sure they don't disappoint their loved ones. The gifts on this list are by no means bargains, but I'll tell you their exact location in the mall  and I guarantee they will be a hit. Getting in and out of NorthPark as quickly as possible is worth spending a little extra. You're paying for sanity.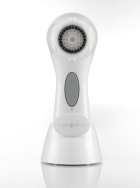 Clarisonic /Lancôme Holiday Set 
We've discussed the wonders of the Clarisonic before, so add the luxury of Lancôme's skincare line and your gift is unstoppable. Delight the beauty enthusiast in your life with this ultimate skincare must-have.
Price: $199 (a $254 value)
Find it at: Sephora

Clarisonic PLUS Model in Python
Any gift in Python is going to go over well. Add a little flare to your favorite skincare tool with the limited-edition set. The Plus model includes the Clarsonic PLUS in Python, Python travel bag, Sensitive Brush Head, Deep Pore Cleansing Brush Head, Body Brush Head, 6oz. Refining Skin Polish and 1oz. Refreshing Gel Cleanser.
Price: $235 (a $305)
Find it at: Nordstrom 
A Stocking Stuffer That Won't Stink: eos Limited-Edition Alice in Wonderland Collection
Not only are these the most adorable lip balms of all time; they're actually really effective for your lips. If they weren't cute enough already, this limited-edition collection has a Mickey Mouse on every sphere.
Price: $8.99
Find it at: Walgreens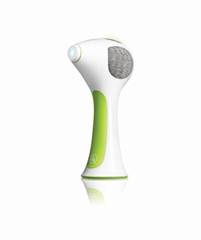 At-Home Laser Hair Removal 
It's the gift that keeps on giving, forever. I know what you're thinking, but the Tria Hair Removal Laser has actually had amazing results. I've been doing it on my underarms (sorry ew) for months and it has worked wonders. I haven't been doing it long enough to be an expert on whether or not it gets rid of hair completely, but at the rate it's going, I'd bet money on it!
Price: $395
Find it at: Bloomingdales 
(*gifts, photos, and descriptions provided by Berhman Communications. Top photo via)