Rita Hazan (Katy Perry's Hairstylist) Launches Color Hairsprays
I
t's the age-old problem: you're overcome with a passionate desire to sport blue, pink or purple hair, but you know that this soon will pass and you will be left looking like a sad Smurfette or Kelly Osbourne. Okay, maybe it's not an age-old problem, but it's a problem nonetheless!
Thankfully, Rita Hazan, the genius behind Katy Perry's ever-changing hair, is releasing a line of colorful hairsprays so you can finally try that pink hair without the commitment or the trip to the salon.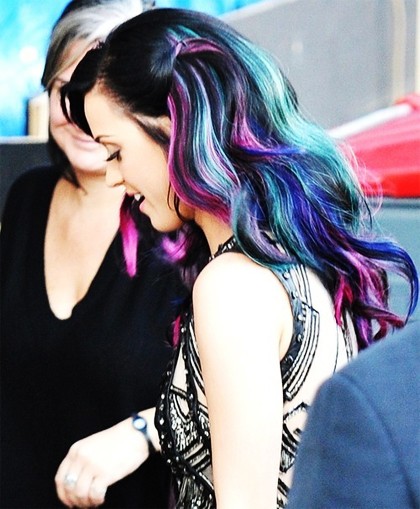 "You can be part of an edgy trend without the commitment of peroxide," Hazan told InStyle.com. "You can experiment wherever you want—on just your tips, onto your roots, or spray it on your whole head for fun! The best part is, you can wash it out and be creative again tomorrow."
Look out for Pop Color when they hit Sephora shelves mid-December. Each can will be $18. I can't imagine anything more perfect for New Year's Eve.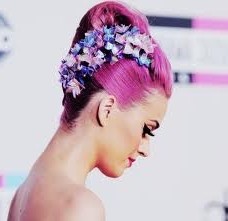 (photos via)