5 Fall Date Ideas That Keep You Outdoors
T
here's just something about that crisp fall weather that make even the most independent of chicks want to snuggle up and hold hands. That's why being outside is key for any date you go on this time of year. Since Dallas tends to hover around the 70-degree mark for most of fall, here are a few fun date ideas that will keep you and your significant other close… literally.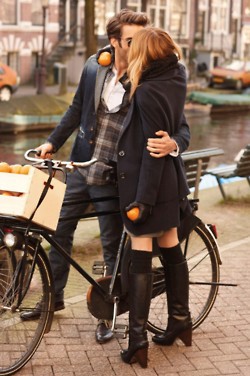 1.    Chihuly at the Dallas Arboretum
Despite various attempts, I have yet to witness these beautiful glass sculptures, but luckily I've been given a little more time to make it over to the Dallas Arboretum now that they are extending the exhibit until December 31st instead up wrapping up today, November 5. Apparently it's most romantic at night, so snag your sweater and your man and stroll through the breathtaking exhibit. You'll feel romantic and cultured!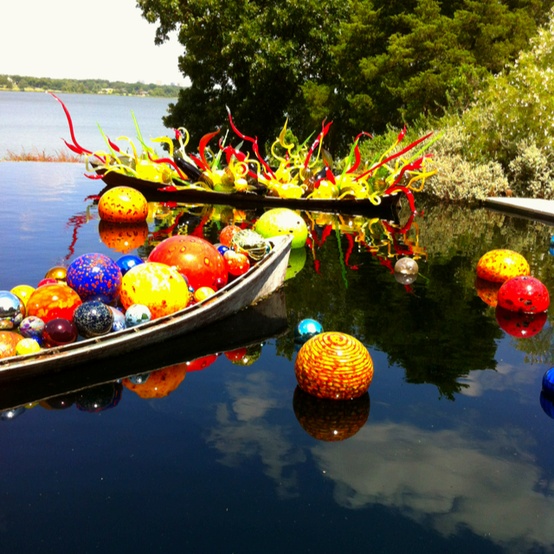 2.    Have a Picnic at Klyde Warren Park
I drive by the park almost every single day, which for the past year and a half has meant a bit of an eyesore and a definite hassle at times. Now that it's open, it makes for amazing people watching. There are countless variations of dates you can have at Klyde Warren Park, but my food-oriented brain focused in on picnics. Take your Chipotle or eatZis outside and to the park. If your date is a flop, at least you got to pet some puppies.
3.    Go on a Chocolate and Wine Tour
Dallas by Chocolate does a ton of tours, including Dallas' Best BBQ Tour and Dallas Best Soup & Bread Tour, but their specialty is of course, chocolate. Book your seat on the Chocolate Heaven Tour where you'll be taken to some of the best venues in the DFW area all centered around chocolate. While commuting from venue to venue by bus, you'll be treated to two types of wine and many, many samples.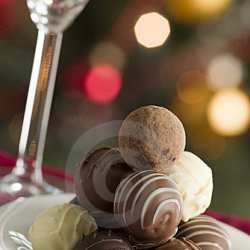 4.    Eat on a Patio
Wear your coziest ensemble and be the brave couple that sits outdoors when the weather get nippy. You'll feel like you have the whole restaurant to yourselves.
Most romantic patios: Rise n°1, Fireside Pies,  The Live Oak Bar at the Ritz, The Mansion, Ozona Grill and Bar
5.    Workout Together
Just because the AT&T Performing Art Center's Local Motion Series just ended (sigh) doesn't mean there aren't a TON of awesome workouts to do outside. I know I said you should spend your time eating in Klyde Warren Park, but one of the best parts about the new deck park is all the free outdoor activities it brings to the heart of the city. Enjoy a yoga class or boot camp with your significant other. If you're not afraid to look a little silly, try a Zumba class! Then go get that picnic.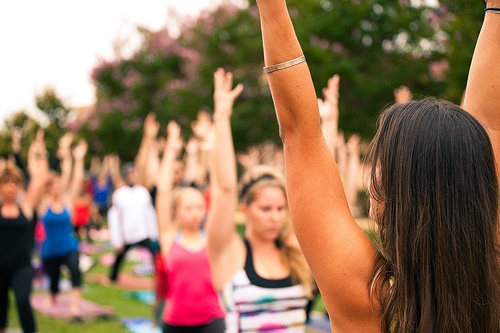 Photos courtesy of : bourbonandpearls.tumblr.com, lululemon.com, pinterest.com/toberlingkelly/, and  dallasbychocolate.com