"Fake is not chic….but fake fur is."
W
ith winter fast approaching, what better time to take this statement from Karl Lagerfeld to heart. Animals have it made in winter with their lush pelts to keep them warm, pelts that feel so amazing and look so beautiful it's no wonder people have been using fur in fashion since fashion existed. But the process in which the fur is taken from the animal and put onto clothing is not, in my opinion, worth it. But fashion finds a way and that way is fake fur. Faux fur has come a long way since the days when it looked like you were wearing a muppet. Nowadays, faux fur feels as plush and soft as the real thing and looks just as fantastic, as you can see….
And here are some more faux fur looks that will make you want to you go update your winter wardrobe….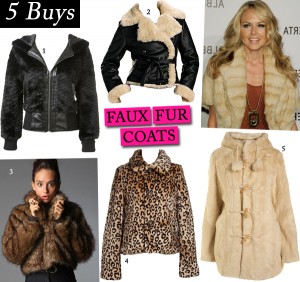 faux fur not only adds chic detail to your winter boots it can also makes them little bit more snuggly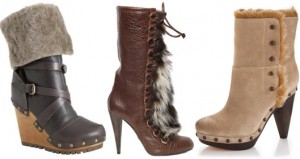 these vests are great for that transitional time between autumn and winter when its not quite cold enough to need a full coat but there's enough chill in the air to make you want a little extra layer of protection from the wind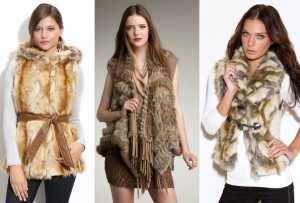 If you are looking to add some faux fur to your life check out Nordstrom's selection of coats, wraps, boots and vests that come in a variety of "fur" colors and textures.