A Q&A with Bestselling Authors of 'The Nanny Diaries', Emma McLaughlin and Nicola Kraus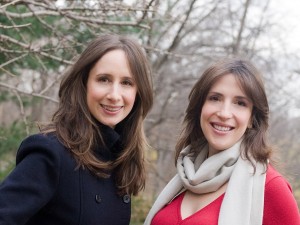 E
mma McLaughlin and Nicola Kraus, the bestselling authors of The Nanny Diaries, are coming to Dallas to celebrate the release of their new young adult novel, Over You. Read on to find out where these two incredible writers get their inspiration, what they love about their new heroine, Max Scott, and just how it is possible for two women to write novels together.
You both met at NYU, but how did you originally start writing together? 
We saw each other across the classroom, but didn't actually 'meet' until we ran into each at an ATM waaaaay off campus.  We discovered we were both Park Avenue nannies to extremely dysfunctional families.  Five years later the economy was at peak bubble, prompting endless articles about how hard it was for the newly rich to find good help.  We couldn't take it anymore and basically just wanted to say, "You know what?  You sucked to work for." It turned out to take three hundred pages.
How does the writing process work exactly? Do either of you take charge of a particular part of it? 
We begin every day catching each other up on what we read, watched, and listened to the night before.  We talk about what's capturing the Zeitgeist and are particularly interested in those aspects people aren't talking about.  The themes of our books are born in the conversations we find ourselves having repetitively.  For example, with Over You, we asked why can we send a man to the moon, but no one has come up with any better suggestions for dealing with heartbreak than, "time will heal."  Heartbreak is kind of a dirty little secret.  No one really writes about it because they focus on the pursuit, or the relationship itself.  Not a lot of attention is given to a state many women get stuck in for months—or years.
Once we have the seed of an idea, we spend several weeks outlining the core elements of the story—primary and periphery characters, each of their arcs, A and B plots, and timeframe.  We then break this outline into chapters, go off and generate, edit them for each other and then string it all into one document.  Once we have this first draft we sit together and go over it line by line on the computer, on paper, and frequently out loud, until it is ready to go to print.  And of course, our editor gets to weigh in at multiple junctures along the way.
How has the success of The Nanny Diaries affected your lives?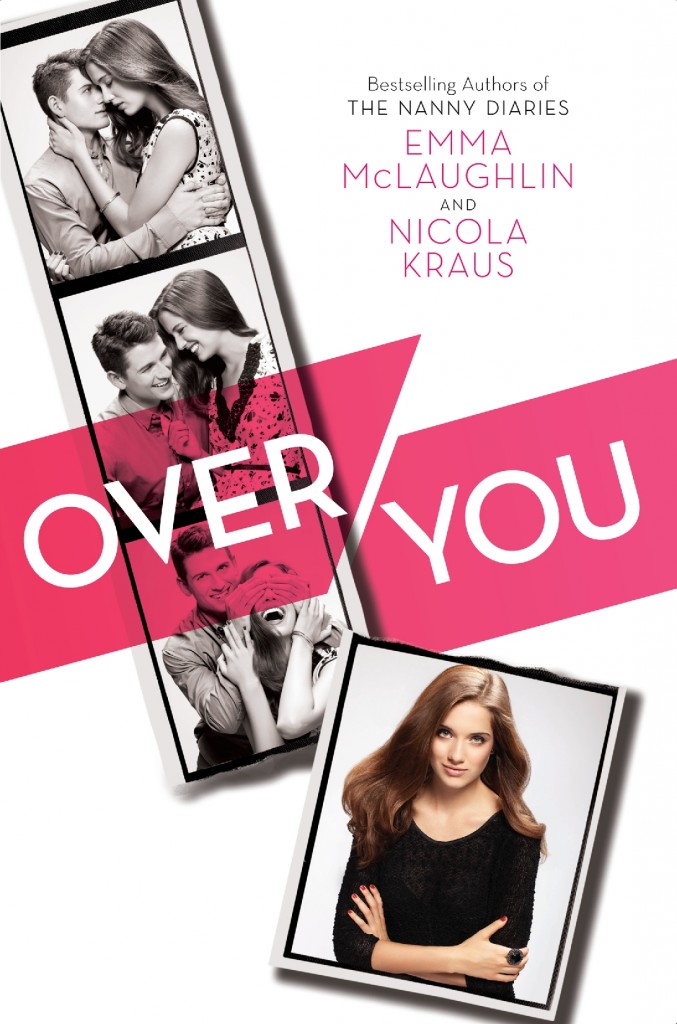 In every way imaginable.  It enabled us to write full-time, which is pretty amazing.  It enabled us to participate in the ongoing cultural conversation, which we love.  We have a lot of opinions and we're grateful for the platform.  In our twenties, when the book came out, we definitely went through a style upgrade.  One of our favorite memories was being in London for the publication of Nanny when Selfridge's was having its massive annual sale.  And sales there aren't like they are here in the US—it's country-wide and only a few certain days of the year so it's more like our Black Friday—absolute mayhem.  Anyway we found these Gucci bags at 70% off.  We had them swinging off our elbows with shoeboxes piled under our chins.  We wore them for years and now they're in tissue waiting for our daughters to find them.
The Nanny Diaries is so personal for the two of you, what inspired you to write Over You? Was there anything from your own lives that you brought to the writing?
Yes, we owe our inspiration for this one to the boys that broke our hearts.  We remember each and every one.  These "firstnamelastname" guys loomed particularly large for us in our twenties and heartbreak was a topic over which we initially bonded.  In our decade and a half as friends we've nursed each other through pretty much every type of rejection—from boys to bosses to coop boards.  [Not to mention a handful of very mean critics.]  We loved the idea of a girl who could have guided us through the tsunami of emotion.  A girl who could have helped us save our energy and, of course, our dignity.  In Over You we created this fantasy guide in the form of seventeen-year old Max Scott—our Angelina Jolie meets Mrs. Piggle Wiggle.
What movies or books have influenced you most?  
In the YA space we are huge Judy Blume fans, of course.  She will always be the gold standard.  And for adult women no one has spoken to us like Nora Ephron.  She broke ground in the genre by creating an immediacy of voice that seemed as effortless as if you were meeting a friend for a drink who had a great tale to tell.  But we know from being hip-deep in the work, that that's about as effortless as a triple axle or a grand jeté.
What are people going to love about your new protagonist, Max Scott?
Being dumped makes a girl feel downright pathetic, and it triggers our worst inner judgments.  Max has the strength to stand up to that voice in her client's head and silence it.  She firmly believes that there's a solution to everything if she just thinks hard enough, looks at the problem from every angle, and keeps her sense of humor.
What do you like about writing for a young adult audience and how does it differ from your other writing?
Adolescence is a time of "firsts," emotions are heightened and we have no context.  The first heartbreak is particularly brutal because we have no way of knowing we're going to live through it.  So hopefully what we have to say will be especially helpful to that readership.  And we appreciate the passion with which they embrace something when they enjoy it.  But in many ways Over You follows the formula of all our novels—a tough brunette armed with little more than her sense of humor, up against the absurdities of our culture, trying to keep her dignity intact.
You write wonderfully satirical stories geared towards girls/women who seem to be in an ideal situation. What do you enjoy most about the ladies in your novels and writing their stories?
Well, thank you!  We try J.  Dating back to The Nanny Diaries we've been long fascinated by people who appear to have everything, who are ostensibly living the fantasy in one way or another (Park Avenue socialite in Nanny Diaries, or Hollywood mega-celebrity in our most recent novel, Between You and Me)—and yet they're fundamentally unhappy.   We want to know why.  What wounds are haunting them?  What's happening behind the scenes that the public doesn't see?  Ultimately we find it comforting that, while cliché, money doesn't buy love.  And a good friend can see a girl through to the other side of just about anything.
Do you think there could be an Over You movie in the future?
Studios are reading it as we type. . . Fingers crossed and candles lit, we would love nothing more to see Max on the big screen!  In the meantime, we're delighted to share our book trailer, which we want playing at our funerals.
Read on for more information on their upcoming Galleria Over You Makeover Event.