You're Invited: Dots is Coming To Dallas!

S
o, I'm kind of in love with Dots. It's a thrifty twenty-something's dream. Their mission: "To provide fashionistas with the latest trends – at the most affordable prices – in the most fun fashion party atmosphere!" I mean, how could you not love that? They sell everything from work attire to party dresses and everything in between. It's affordable and trendy with sizes for all, and it's finally coming to Dallas!
Save the date! You are cordially invited to attend the opening of Dots in Dallas on August 7. Celebrate the Dots brand and the local Dallas community.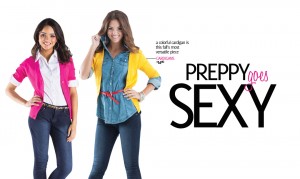 When: 10:00 a.m. Tuesday, August 7 2012
Where: Wheatland Town Center Dallas Location, 39749 LBJ Freeway Dallas, TX 75237