What I Wish My Boyfriend Would Wear (Ryan Gosling Edition)
W
e've all done it. We've all seen a picture of Ryan Gosling looking dapper and dressing like a pro and thought, "Why can't my boyfriend dress like that?" I'm not asking that they look like Ryan, just that they'd dress like him; although if Ryan Gosling came knocking at my door, I wouldn't be complaining.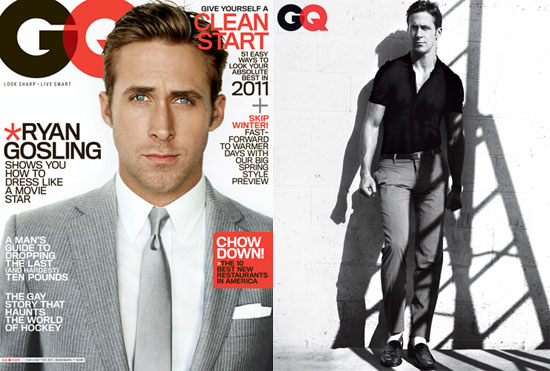 So what defines this man of style? It's all about the layers and the fit. Nobody can rock a suit quite like Ryan Gosling. Whether it's tweed, velvet, checkered or burgundy, everything is tailored to perfection.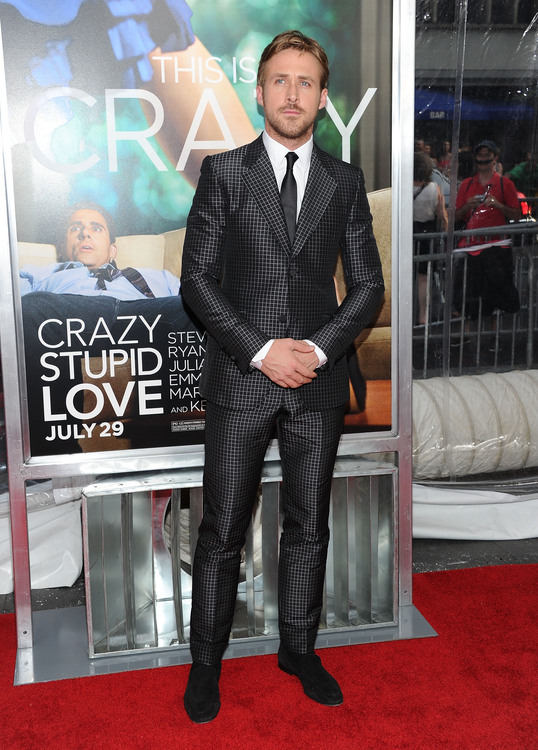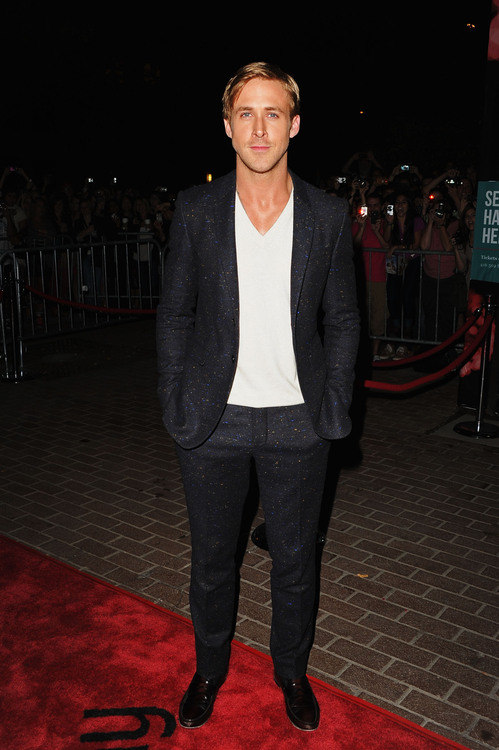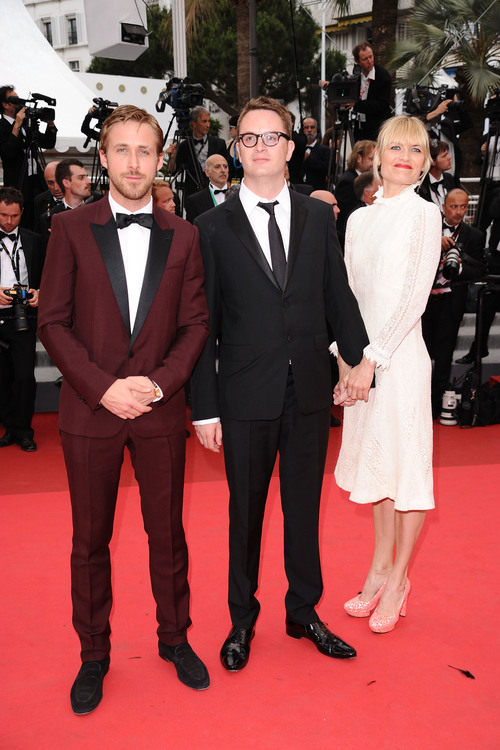 He takes chances. Sometimes his looks are a little out there, but there's nothing a little confidence and a good haircut can't pull off. I mean, who else can make you swoon in a shiny, quilted scorpion jacket? Ryan Gosling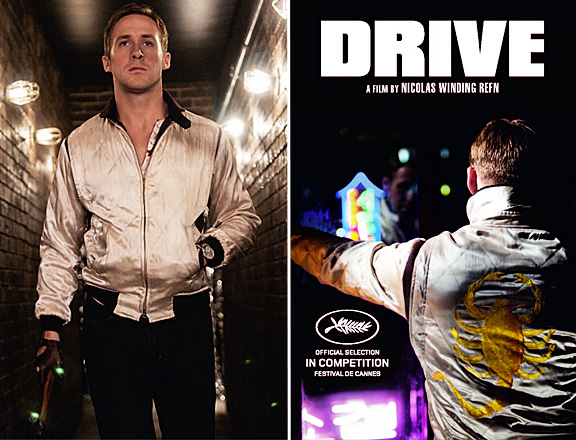 There's also something about the way he casually rocks a graphic tee under a blazer that makes me want to rewatch The Notebook. I don't even like The Notebook.
Blue tuxes normally make me think of those powder blue messes from 80s proms, but I'd gladly perm my hair and sport some shoulder pads if this was the guy picking me up in a white stretch limo surrounded by doves.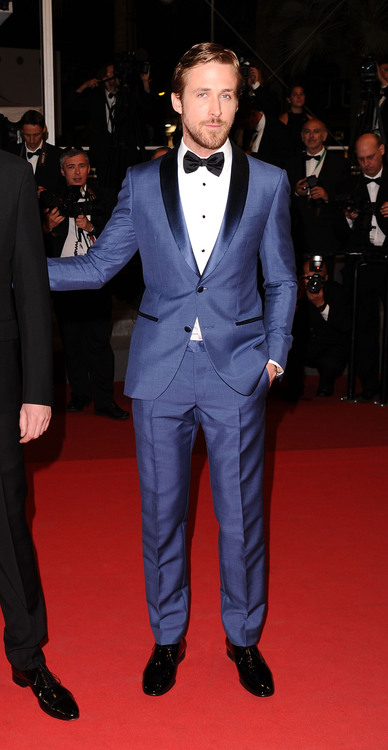 So how do you get your boyfriend to more closely resemble Ryan Gosling's style perfection? Be subtle. Don't make him watch Crazy, Stupid, Love, but do let him know that he's better than the Gap.
(Photos via)