Posted
August 10, 2012 by Megan Bursey
in Fitness
Change Your Mindset
N
utrition is an extremely broad topic of conversation among those in the fitness industry as well as those looking to shed a few extra pounds. It seems that at one point or another everything we eat can be both equally good and bad for us.  While experts can agree and disagree on the proper balance of carbohydrates, fats and proteins we should consume, every girl I know is out looking for a short cut "or "secret" to weight loss and there is always a new fad diet or trend emerging to cater to that desire.  I have seen my friends take pills, go on liquid diets, fasting diets, low carb diets, cleanses and countless others in failed attempts to lose weight.  Short term they see some results, but long term the weight ALWAYS comes back.
In my opinion the biggest dow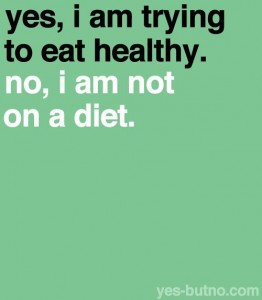 nfall people run into is referring to a change in eating habit as a "diet." The word "diet" has gone from defining what you eat to implying deprivation.  When someone is on a "diet" we tend to think of them in food purgatory, depriving themselves of anything that tastes good and forcing them to eat boiled chicken and broccoli. Who would want that?! Just hearing the word 'diet' makes me crave junk food even more.  I challenge you to avoid starting a new "diet" and focus on starting a new "lifestyle".
Change cannot happen safely overnight. In order for a person to lose 1 lb. of body weight, they must reduce their caloric intake by 3,500 calories. If you can increase your caloric expenditure (exercise) or decrease your caloric intake by 500 calories a day for a week, you will lose approximately 1 lb.  This may seem low, but weight loss is a long term. Start slow by integrating more green vegetables into your meals; substitute one meal a day for a salad (go light on the dressing).  Get outside and go for a walk or a run, or take a class at your local health club.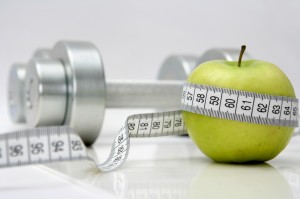 Sure you can try extreme measures and fads, perhaps you have before, but the weight came back and will ALWAYS come back until you make steps to change your lifestyle.  Steady and slow weight loss is both safe and effective and you are more inclined to develop a new pattern of behavior and stick with it. Therefore, the weight you lose will be more likely to stay off since you are not going on and off a "diet," but rather developing a new pattern of behavior, healthier lifestyle and a healthier you.  So if you have struggled with "diets" I challenge you to change your mindset and change your results.