Birchbox: the Gift That Keeps On Giving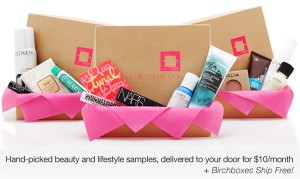 S
eriously, I can never express to you enough how much I have loved my Birchbox. A Christmas present that produced six months of glory, it was the gift that kept on giving. At the beginning of each month, I eagerly awaited that little pink box and upon receiving it, felt like a kid at Christmas (a bratty kid, who won't even give her parents the time to fetch a pair of scissors before recklessly tearing open a package).
Last month, I receive an email telling me that my time in the sun was up: no more Birchboxes for you. It was worse than finding out that Channing Tatum was married (my worst discovery of 2012 thus far). So I was left Birchbox-less, devastated, and without a monthly gift of top-notch products to quench my thirst for the latest and greatest products in makeup, nails, fragrances, hair and skincare.
Fortunately, what makes Birchbox more magical than anything of its kind, if there even is anything of its kind, is the point system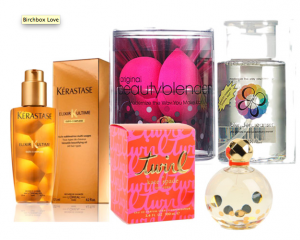 they've created. Rate the products in your box (there's usually at least 5 items) and get 10 points for each rating. 100 points equals $10. Not too shabby! You also get a point for every $1 you spend on the site. So I did what any product-hungry girl would do, I started buying them as gifts for every birthday, mother's day, or other gift-appropriate occasion I could think of. I looked like a gift-giving star AND I racked up some serious points. My days with Birchbox are nowhere near over.
I've become addicted to countless products since my first December box; once you try the good stuff, you never go back! Some of my favorite buys from the site? The beautyblender, Kate Spade Twirl and Kérastase Elixer Ultime.
So the next time you're stumped on what to give the girl or guy (men gotta manscape) who has everything, do the right thing! Give the gift that keeps on giving! You can thank me later.