Posted
August 29, 2012 by Megan Bursey
in Events
All Nutritional Supplements Are Not Created Equal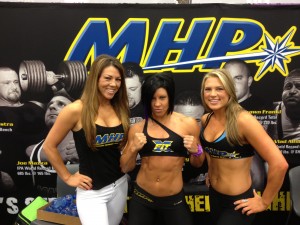 I
t was another successful weekend at the 2012 Europa Get Fit and Sports Expo in Dallas! This event is one of the biggest in the state and had a little something for everyone.  For those interested in bodybuilding there was both and IFBB Pro Show as well as an amateur NPC event. There was also Crossfit, Tae Kwon Do, Judo, Arm Wrestling, Power Lifting and a Strongman competition just to name a few.  The expo floor was filled with vendors from all around the fitness industry providing attendees the opportunity to snag some free samples and try just about every type of supplement product available on the market.
While I did not compete at this event, I was fortunate to be able to work the Maximum Human Performance, or MHP, booth for both days of the expo.  I am currently sponsored by MHP and it was a wonderful opportunity to interact with the public and experience the expo for the first time.  It is clear from the number of attendees and competitors that interest in health and wellness continues to grow. Whether looking to lose some weight or add some muscle, there were an abundance of products available to try from some of the industry's leading manufacturers.
Like many competitors, I get asked a lot about supplementation.  There are some great products on the market today and an abundance of flavors and tastes for everyone to enjoy! We have come a long way from the days of bland tasting protein.  Companies have successfully been able to design pro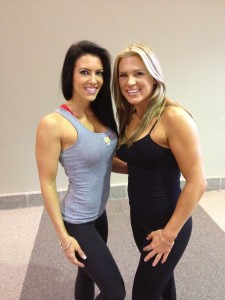 ducts people can actually enjoy, and even look forward to eating because they taste so good!  However, just like anything in life, it is important to consume supplements in moderation and be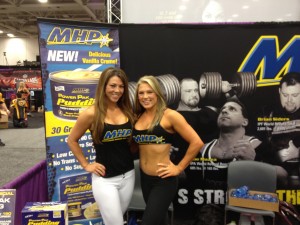 knowledgeable about what you are taking.  There are all different types of supplements available to meet all different types of goals and it is important to know which products meet your specific needs and fall within your dietary recommendations before purchasing.
Many people who attended the expo tried a variety of products and received samples which may or may not have been the right product for them.  Remember, males and females differ on their caloric needs and some products will be geared more toward men than women.  Some products have a higher fat, carbohydrate and protein count than others and this can be detrimental if not factored in to your diet.   So, if you take samples or try products, take a moment and read the nutrition labels or talk to your local nutrition store or nutritionist to find which products are right for you.