Where to Buy ALL the Summer Essentials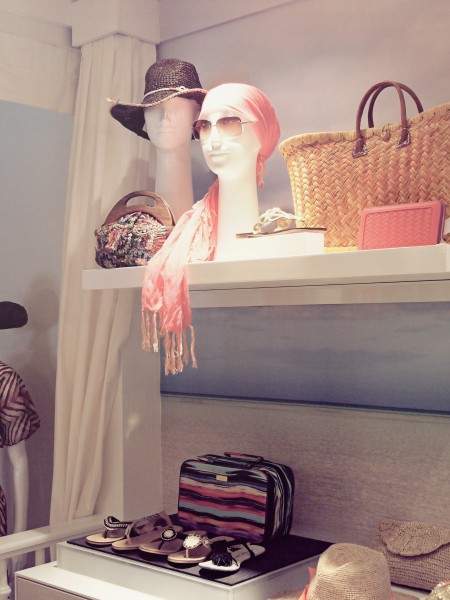 I
t has been a few years since I've gotten a swimsuit that I wouldn't be ashamed to wear in public….meaning, the others I own are either very outdated or just plain ugly.  But let's face it; trying on a new swimsuit is akin to shopping for a new car or going to the dentist for most of us.  It's exhausting trying to find just the right fit, embarrassing if you don't know what you're doing, and hunting down the right accessories to go with it at various stores just seems like a waste of time.  BUT-when armed with the motivation of a fabulous cruise, a sexy summer vacation, or long, lazy days at the pool, I think I can brave almost anything to find a suit that will stand out and flatter my figure.
Here is where Everything But Water comes in.  They literally have everything but water.  You need a suit?  No problem! They have the most colorful and luxurious array I have ever seen in my life.  Cover ups that double as a cute top or dress for a night out?  Check.  Bracelets, shoes, handbags, hats, sunglasses, lip balm, and more?  Oh, yes, they have that, too!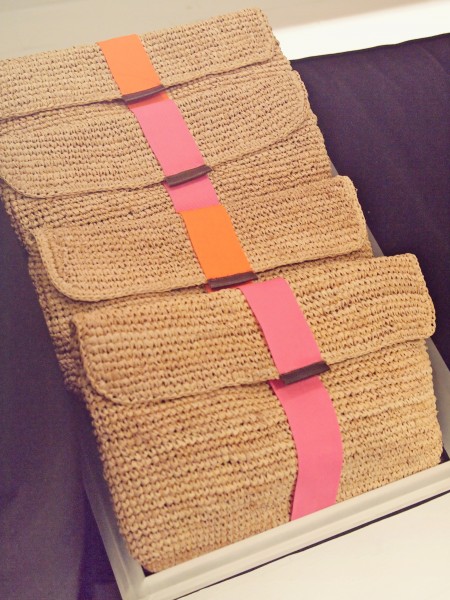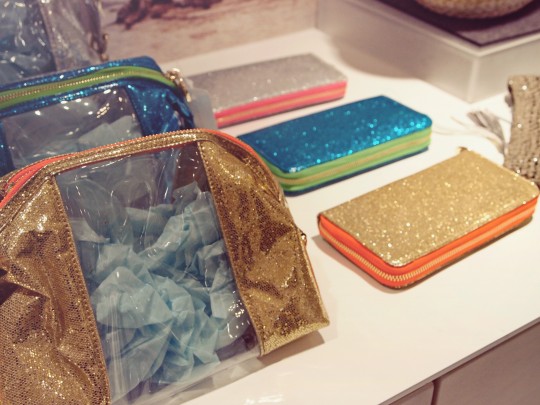 I went last Friday to the Everything But Water store off Preston Road and experienced firsthand what it means to shop where all the summer essentials are in one place.  When you walk in, you feel immediately at ease because you know this place is going to have at least one thing that you'll love…primarily because the choices are virtually endless.  The colors, oh the colors!  If you have a color that is your signature, this store is going to have it.  I personally like emerald greens and turquoise, but I decided to let the lovely people at Everything But Water help pick out a few styles that might work best with my body type and look the most up to trend.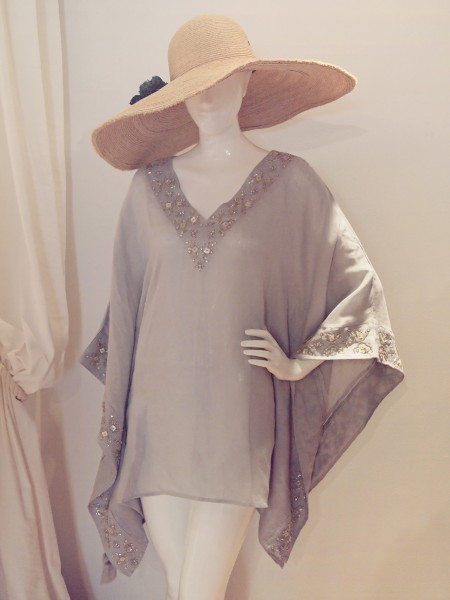 Here is what I learned from this experience: It is not scary.  It is not uncomfortable. It IS fun!  Trying on a few things I wouldn't have chosen for myself turned out to be a really fun experiment.  Though I know what I like and what I feel looks best on me, trusting the experts at the store was a wonderful gamble.  Instead of choosing the same boring cut and same boring patterns, I ended up buying a bikini I would never have tried if the lovely associates hadn't chosen it for me.  Not only does it have a fun snakeskin print and stone accents, but it is a totally different cut than I have at home. In addition to well-known fashion brands, Everything But Water also carries an exclusive line of suits and cover-ups that you won't find anywhere else, so your suit can be totally unique.
Besides finding the perfect suit, you will probably find yourself spending time searching through the brand new Accessories Cabana inside the store.  When I tell you they have the cutest handbags, totes, clutches, sandals, sunglasses, and hats you've ever seen….well, you'll have to come see for yourself!  I also couldn't believe how trendy and cute the cover-ups are these days.  Most of them d
ouble as "going out" wear, and are comfy as your bathrobe (like this Trina Turk number). There is something so mysterious and sexy about a cover-up, ladies.  I highly advise splurging on one to compliment your suit.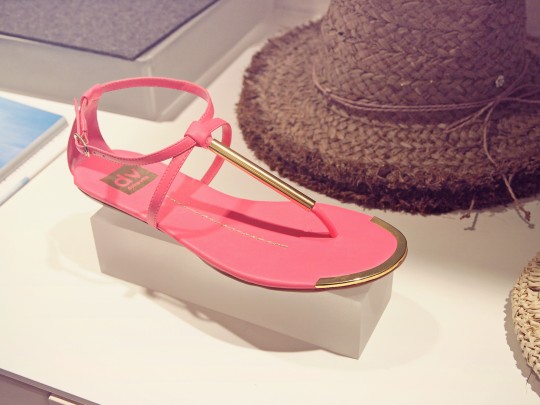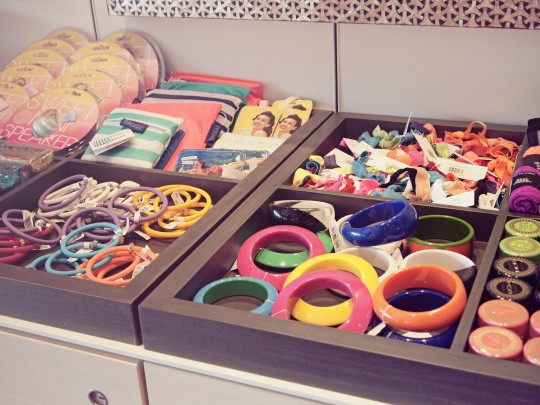 Now, I know what you're thinking.  A swimsuit can be an investment.  The price for those scraps of materials isn't always budget-friendly, and you don't want to spend a fortune.  Luckily, 
Everything But Water
 has a variety of price points.  Not only that, but let's be real.  You don't buy a swimsuit all that often, do you?  So why not pick out one or two  this summer and invest in how the rest of the world sees you at your skimpiest?  There's nothing worse than a boring, cheap swimsuit.  Take pride in flaunting your assets this summer!  You owe it to yourself and that drink with the tiny umbrella in it.
Preston Center
6139 Luther Lane
Dallas,TX75225
(214) 691-5881
Mon-Sat 10-6, Sun 12-5
Hilary Kennedy

Hilary Kennedy is a contributing author for
YouPlusStyle
, focusing primarily on Style, Arts and Entertainment, and Dating and Relationships. Hilary also stars in many videos for
YouPlusMedia
.