Get a Jump on Mother's Day Plans!
M
other's Day is right around the corner, and rather than waiting until the last minute, it may behoove you to start planning now.  Mom simply wants that special day of recognition and love from you, so concocting a sweet plan is a must.  Here are a few creative gift ideas to help make the day memorable:
Bake Mom a gorgeous rainbow cake that no one will be able to resist! Not only will it look beautiful on the table, but Mom will know just how much love you baked into it. Detailed (not for the easily frustrated) recipe can be found here.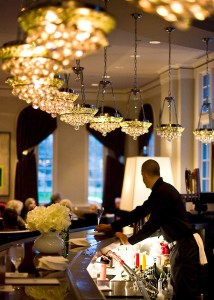 If planning a delicious meal for Mom means reservations, then Bolla, the award-winning restaurant at The Stoneleigh Hotel & Spa, welcomes you to enjoy a special Mother's Day brunch. The multi- course dining adventure will be held Sunday, May 13 from 10:30 a.m. to 3 p.m. Samplings of more than 30 unique items include tasty treats like a breakfast buffet, smoked pecan chicken salad, caviar and deviled eggs, Italian cream cake with raspberry marmalade.  Pricing for the Mother's Day brunch at Bolla is $48 for adults and $24 for children. For a Mother's Day weekend getaway, The Stoneleigh's 'Suite Sale' offers rates for luxurious studio suite accommodations starting from $237. For more information on the Mother's Day Brunch or for reservations at Bolla at The Stoneleigh Hotel & Spa, call (469) 375-5842 or visit http://stoneleighhotel.com.
 Treat Mom like the queen she is and start by planning your show of appreciation now. She always did love it when you tried your best.