Art From the Heart: From Creative Celebs to YOU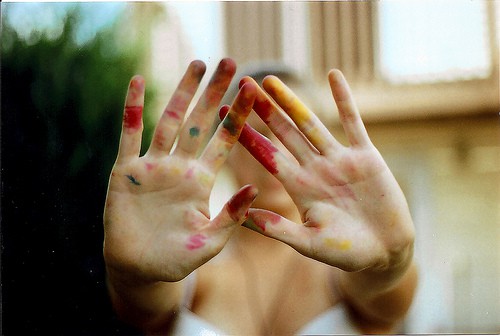 R
emember the fun of creating papier-mâché projects or painting Mom a Mother's Day masterpiece in art class?  Art is uniquely special because the finished product gives you a lasting memory of the inspiration behind it or the special person who created it.  In the spirit of art warming hearts, Dallas Challenge is proud to announce the 3rd Annual ART FROM THE HEART Celebrity Art Auction & Benefit. This fabulous Dallas event features the artwork of prominent local and national celebrities and personalities in an exciting and competitive auction, hot dishes from Dallas chef Marc DePetris, cool beverages and a hopping dance floor – all in the super chic digs of Marc Events in the trendy Dallas design district, April 27, from 7 to 11 pm.
Celebrity Artists
Actors
Aaron Yoo – Starred in films, including Friday the Thirteenth
Drew Waters – Star of Friday Night Lights
Eddie Cibrian –  Best known as Russell Varon in "Invasion"
Shawn Pyrom –  Knownfor his role in Desparate Housewives
Chefs
Abraham Salum – Owner of Salum and Komali Restaurants
Dean Fearing – Creator of Fearrings' Restaurants
Dunia Borga – Owner and Chef at La Duni
Mico Rodriguez – Creator and Founder of M Crowd Restaurant Group
 Musicians
Jason Castro – Singer/Songwriter/American Idol Contestant
LeAnn Rimes – Grammy Award Winning Music Superstar
Lisa Loeb – Grammy Nominated Singer/Songwriter
Sir Earl Toon – from the band, Kool and the Gang
 Politicians
Jonathan Neerman – Politician
Judge Clay Jenkins – Dallas County Judge
Mike Cantrell – Dallas County Commissioner, District 2
Radio
Jody Dean – 98.7 KLUV
K104 – Morning Show Team
Reality Shows
Candace Hickey – WEtv Texas Multi Mammas
Dylan Hoey – That Motorcycle Show
LeAnn Locken – Host, Model and Actress, Big Rich Texas
Matt Nordgren – Most Eligible Dallas
Melissa ana Maddie Poe – Big Rich Texas
Special Celebrities
Jenny – The Elephant/Dallas Zoo
Kim Gatlin – Author of GCB, ABC TV show
Television
Ron Corning – WFAA News Anchor and Reporter
Amy Vanderoef – Host, Good Morning Texas
Deborah Ferguson – NBC 5 News Anchor
Dionne Anglin – FOX 4 News Reporter
Gina Miller – Sports Anchor, CBS 11 Sports WFAA TV
Hilary Kennedy – Host of Fox Soccer Channel
Shon Gables – Host/WFAA News Anchor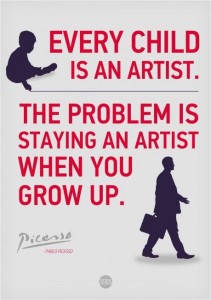 It isn't going to be just canvases and art theory discussions, my friends.  How about some rockin' musical entertainment by Sir Earl Toon from the legendary band, Kool & the Gang, live artwork painting by the talented featured artist, Rolando Diaz, and music spun by D Magazines "Best DJs in Dallas," Jennifer Miller and Paul Paredes? I'd call that some fine art!
Come show your support for Dallas Challenge and Dallas area youth by participating in our live and silent auctions where you will get the chance to bid on original pieces of art created by celebrities, local artists and some of the youth served in Dallas Challenge programs. The event is sponsored in part by Ben E. Keith, the Fenner Family Charitable Foundation, Bill Gilliland, Kirsten and  Tim James, Heritage Auction Galleries, CBS Radio, Y.M.O. Enterprise, LLC. & Associates and Tiffaney Dale Agency.
You've been to all the stuffy, formal events-why not come hang out at one where creativity is king? Tickets and sponsorship opportunities are available online at www.artfromtheheartdallas.com. Visit the website for additional information about the event, celebrity artists! Please call 972.566.4680 for questions or additional ticket purchase options.