Make Your Own Lollipop Tree
C
enterpieces for parties can be expensive, time consuming, and sometimes downright cheesy.  To save a little extra dough and get your craft on, making these colorful lollipop trees are a perfect addition to any birthday party, kid's party, baby shower, etc.
The super cool blog, Meet the Dubiens shows you how to create these cute centerpieces in just a few easy steps.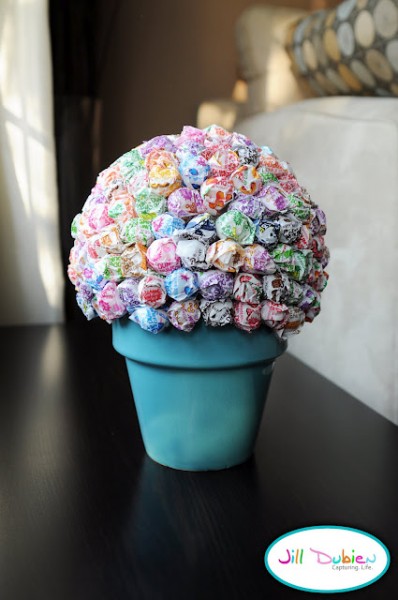 All it takes is a plant pot (paint it or buy it your color of choice,) a styrofoam ball, and 1 bag of Dum Dums.  Some bags of Dum Dums hold 300 suckers, so you can make several small centerpieces, or one huge bad boy.  Just make sure to send the candy home with your guests once the shindig ends in case you gave up candy for Lent or want to stick to that New Year's diet.