DIY Reindeer Thumbprint Ornaments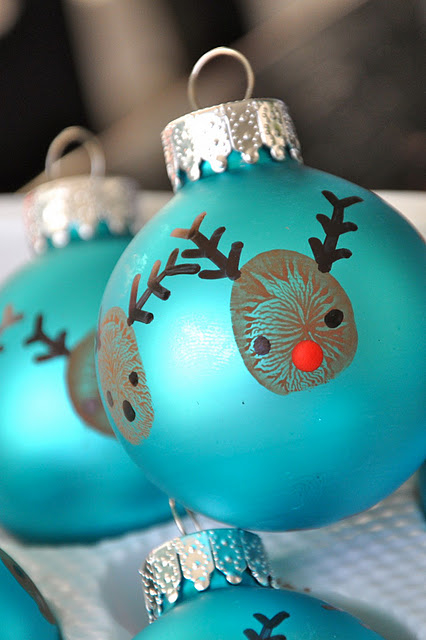 H
ere's a project that many of us did growing up, but the paint colors and beautiful ornaments with which to decorate have certainly evolved.  Thumbprint reindeer ornaments are an easy project you can do with your kids, nieces, nephews, grandkids…or heck, by yourself on a day you're feeling crafty.  Do a dozen or so of these and your tree will look more festive than Al Roker at the Macy's Thanksgiving Day Parade.
According to littlebitfunky.com, you'll need matte ornaments so your reindeer will show up better.
Directions:
Get paint on your thumb.
Press thumb on ornament.
Once dry, add the eyes and antlers with a sharpie.  Add a red nose with red craft paint.
According to this fab blog, adding the date and initials of the creator is a great way to remember this holiday tradition. See more photos here.
Oh, and if you're prone to messiness with paint like I am, this sunny apron is a nice way to avoid ruining your crisp Ann Taylor shirt.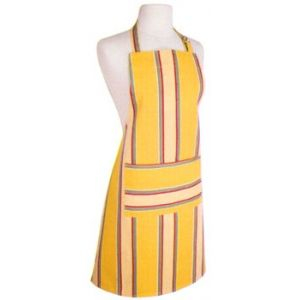 Merry Crafty Christmas!