Take a "Me Day" in Dallas

E
veryone deserves at least one day out of the year to pamper themselves. Whether it's a full body massage or just a pedicure, a "me day" is often well-deserved. Dallas is full of destinations to make your "me day" excursion. Two of my favorites are the Exhale Spa at the Hotel Palomar and Hotel ZaZa's ZaSpa.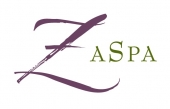 The ZaSpa, located within the chic, boutique hotel, is the perfect place to unwind. Take the elevator up to the second floor, walk among the walls lined with vintage Hollywood photographs and make your way into the ZaSpa. Relax in the unique decor of the Chill Room before being escorted into one of six treatment rooms.
One of my favorite parts of the ZaSpa is their weekly deals. I recently utilized the Tanning for $20 Thursday and left looking like I'd just spent Spring Break in Cabo (without the tan lines). My tan was impeccable and lasted throughout the weekend. Book your appointment in advance for your personal SunFX airbrush and keep your eye out for other ZaSpa deals including Talk Me Up Tuesday (receive any 50 minute treatment for $60 for simply "liking" Hotel Zaza on Facebook and mentioning a special code mentioned on their page), Waxing Wednesday, and Face-Off Friday.
I've already raved about the magic that is Core Fusion, but that was merely a sampling of all the incredible offers at Exhale Spa. This urban, wellbeing spa has a killer location next to the Hotel Palomar on Mockingbird and offers everything from spa therapies and acupuncture to yoga and Body Enlightening. They also offer  hair removal from the specialists at Completely Bare. Choose from professional waxing as well as permanent laser hair removal using an intense pulsed light source (IPL) which painlessly and effectively delivers results. They even offer a free laser hair removal consultation. Also on the menu is the highly exotic (at least to me) vajeweling with Swarovski crystals. I mean, why not?
Take a "me day", bronze yourself into a goddess, whip yourself into shape, achieve a flawless complexion and smooth skin and even vajewel yourself if the mood strikes you.