Spring 2012 Sneak Peek
I
f you're wishing for crisp fall weather like me, then Spring 2012 may not be at the forefront of your mind.  However, the beautiful new trends for the upcoming season are so drool-worthy, I had to give you a sneak peek at what lovelies lie ahead. In case you missed the unveiling of these trends at fashion week, here are my top three:
Pastels.  This color trend is coming back in a big way, thanks to the resurgence of lady-like fashion.  Pastels are flattering on virtually every skin tone and look polished, pretty, and feminine.  Major design houses Louis Vuitton, Phillip Lim and Diane Von Furstenberg all showed off their latest in pastels.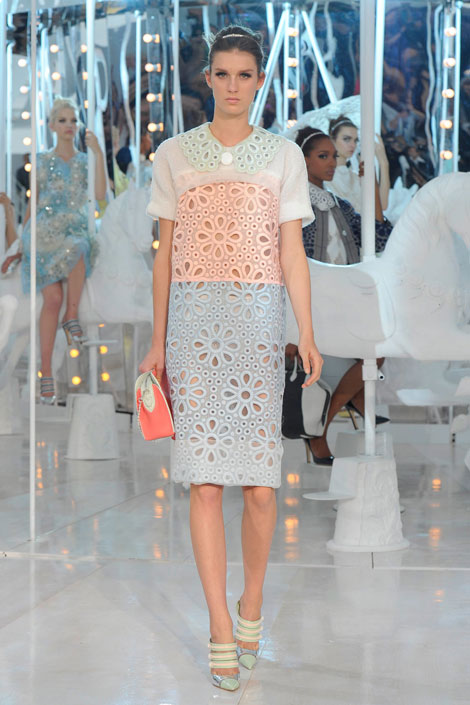 Peplums.   Peplums are waist flares, and they were seen on everything you can think of for 2012.  We're talking skirts, dresses, jumpsuits, shirts, and jackets.  They add a bit of flair (no pun intended,) and again, look pretty and chic. Marc by Marc Jacbos and Jason Wu did this look to perfection on the runway.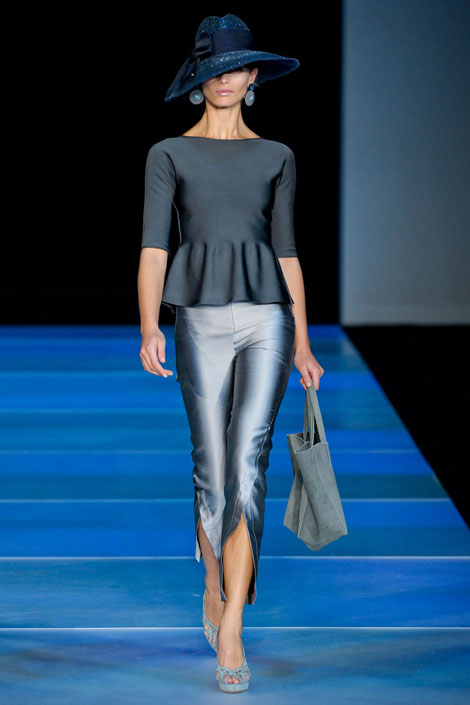 Satin. Both glossy and matte satins were seen at Fashion Week.  Whether you want to shine under the bright lights or make a more understated entrance, satin always looks luxurious.  Elegance never goes out of style, and Lanvin made a point to remind us with matte satin.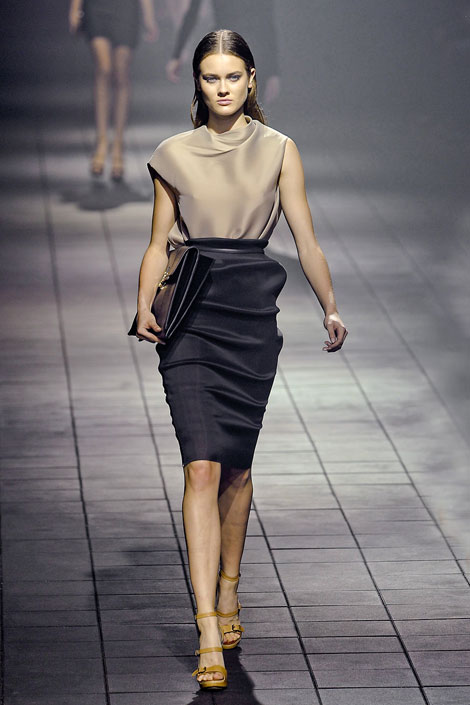 Want to get a jump on these trends?  Find a little slice of Spring 2012:
This satin dress by Lanvin is a great example of something that will never go out of style. Yes, it's expensive, but you literally can wear this look over and over and over.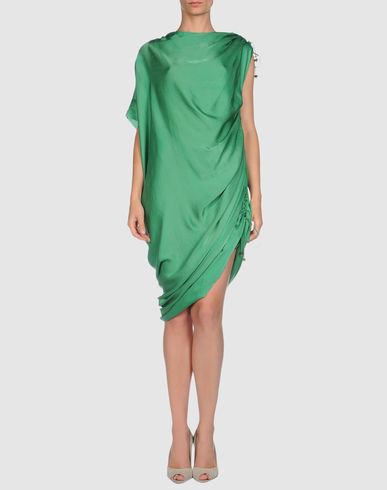 This peplum top from Piperlime.com is less than $18, and will look great with jeans OR dress pants.  Great deal!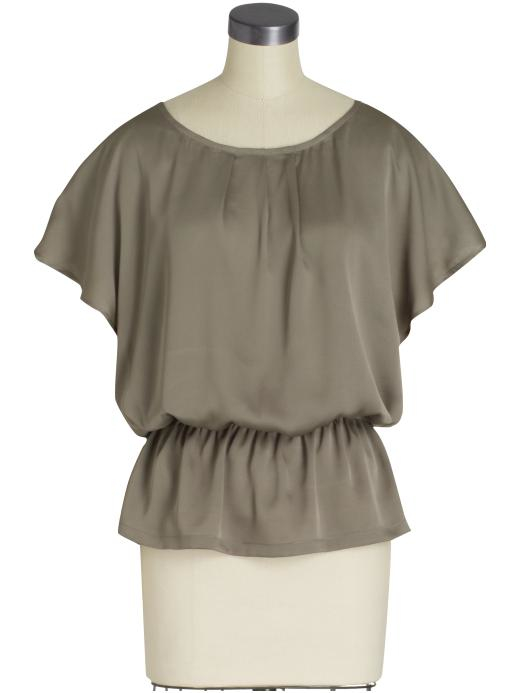 The pastel trend doesn't have to scream "little girl".  This Alice + Olivia Kiera Polka Dot One Shoulder Dress is feminine, but can be worn with an edge.