How To Dress "Casual"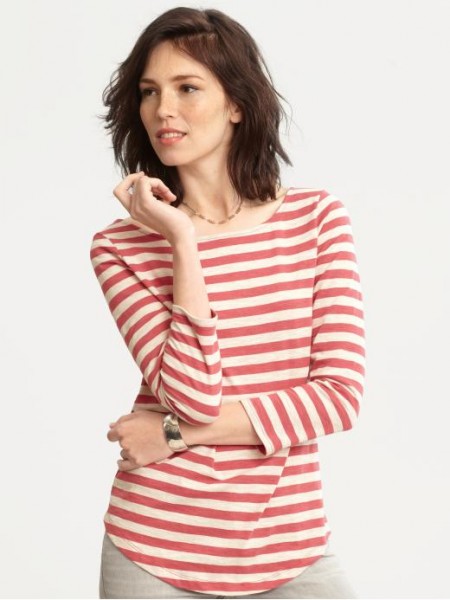 O
ne thing every woman needs to know is how to dress casually.  Often times we are invited to parties, on trips, or work functions that require casual dress, but that can be a little confusing.  You don't want to go "too" casual and look like you rolled out of bed, but you certainly don't want to be overddressed, either.  Your best bet is to stick to a classic casual look that is relaxed and fun, but still has a pulled -together chic to it.
One safe bet when choosing classic casual is to invest in a nautical striped shirt, either with a short sleeve or quarter length sleeve.  Nautical stripe shirts come in a variety of colors, like navy, red, pink, black….you can count on retailers like J. Crew and Banana Republic for a great selection. (The one pictured below is less than $40!)  These shirts have a polished, preppy feel, and they look great with jeans.  That brings us to our next item: jeans.  Opt for jeans that aren't full of holes or embellishment and stick with traditional styles and washes.  The darker the jean, the more dressed up it appears.  If you're going to be active in your casual dress, cropped jeans or skinny jeans like the AG pair below are an ideal choice.
Cropped jeans look cute paired with a nautical top, and give you room to show off embellished, comfy flats.  If you're on the shorter side like me and flats aren't quite as flattering, try a pair of wedges in red, white, or nude.  Pair the look with a bright casual handbag (the Fossil version below is $53,)  and simple jewelry, like a pair of stud earrings and a beautiful watch.  This look is easy to wear, looks great on anyone from Audrey Hepburn to Gwen Stefani, and will take the guesswork out of casual dress.
If done correctly, it should look a little something like this: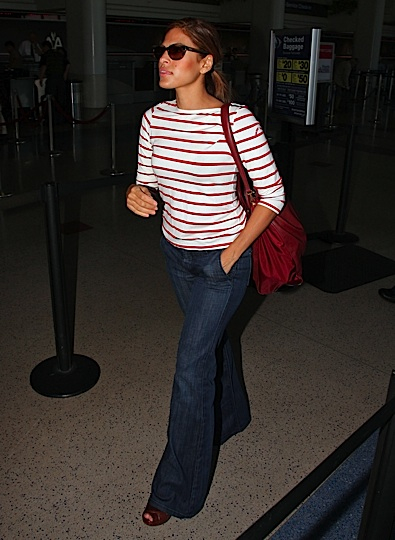 Casual, and very, very cute!