Holiday Craft Fairs in Dallas/Ft. Worth: Get In The Spirit!
T
hough you probably haven't even thought about your holiday shopping (and if you have, kudos to you!), but there's never any harm getting an early start for shopping success.  Both Dallas and Fort Worth have an impressive list of major shopping centers and big box retailers, but the traditional holiday craft fair never goes out of style.  From handmade quilts to delicious toffee to personalized Christmas stockings, these quick weekend stops are pure fun. They are coming up quickly, so don't miss out…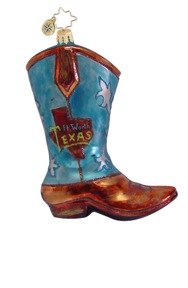 CHRISTMAS IN COWTOWN: One of the earliest craft fair of the season, this annual fundraising event for the Junior League of Fort Worth kicks of in early October. The 130 merchants from across the country showcase home décor, jewelry, clothing, children's products, and gourmet food, all with prices that fit every budget. Tickets can be purchased at the door for $10 per guest, and children 5 years and under are free. If collecting designer ornaments is your thing, each year famed designer Christopher Radko presents a new Christmas in Cowtown Ornament perfect for passing down through each generation. Additionally, this shopping extravaganza benefits Fort Worth charitable organizations and those in need. (The Junior League of Fort Worth, Inc., 817.332.7500, http://www.juniorleaguefw.org)
Thursday, October 6 ,11 a.m. – 8 p.m.
 Friday, October 7, 9 a.m. – 8 p.m.
 Saturday, October 8, 9 a.m. – 6 p.m.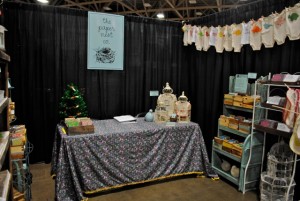 CHI OMEGA CHRISTMAS MARKET: One of the biggest and best that Dallas has to offer, the Chi Omega Christmas Market boasts over 175 merchants showcasing gifts ranging from holiday décor and ornaments to women's clothing and accessories, home accents, pottery, children's clothing, toys, food and candy gifts. As you might guess, there is a whole lot of holiday themed everything. The selection of themed plates, cups, nativity scenes, and wreaths can't be beat, and there is a lovely selection of Hanukkah gifts as well. Your admission ticket ($12) and gift purchases do more than bring a smile to the recipient's face; this market has given almost six million dollars through grants to local charities and collegiate scholarships over the last 33 years. You can certainly feel good about everything you purchase, so spend away! (http://www.chiomegaxmas.org/, Photo Courtesy of Paper Nest Co.)
November 16-19

GAYLORD TEXAN LONE STAR CHRISTMAS: Though this isn't a craft fair by definition, the magnificent Gaylord Texan has a vast Christmas crafts "store" waiting at the end of the world renowned "Ice" exhibit and at sundry stops throughout the hotel. This Winter Wonderland experience includes 1.5 million holiday lights, a 52-foot rotating Christmas tree, a life-sized Gingerbread House, 12,000 ornaments, and Santa Claus himself, but the shopping gets just as many "ooohs" and "ahhhs".  Personalized ornaments are a crowd favorite, as well as collegiate themed holiday gifts.  If your Longhorn or Horned Frog needs a stocking sporting their school colors, this event is where to find it! The shopping is still in full swing until Jan. 1, 2012. (1501 Gaylord Trail Grapevine, Texas 76051, (817) 778-1000)
November 11, 2011 – January 1, 2012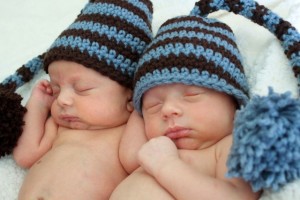 HANDMADE HOLIDAYS: Etsy.com members who reside in and around DFW's 817 area code promote the holidays and the handcrafted movement with locally produced goodies.  On an early December weekend, this volunteer group of creatives set up vendor booths with arts, crafts, and vintage items perfect for gift giving.  Instead of sifting through pages and pages of Etsy stores, you can find many of these fabulous vendors at UTA in Arlington for this festive annual event.  Some recommendations? The soft and warm crocheted scarves, hats, and headwraps to keep you feeling comfortably toasty all season long or the elf hats for babies…. too cute to pass up. (Photo courtesy of Coco and Cocoa, http://etsy817.blogspot.com/)
Friday, December 9 – Noon-7pm
Saturday, December 10 – 10am-4pm