Put Your Best Face Forward with Clarisonic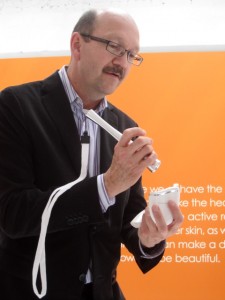 Y
our skin is a beautiful thing, and you want to keep it a beautiful thing. We've all been guilty of it (I know I have), we go to bed with our makeup on or simply glob on some nightly cream before passing out, but the first and most important step to any nightly ritual should always be cleansing. As a devoted user for almost a year, I can honestly say nothing cleanses skin better than the Clarisonic.
At the risk of sounding like an ad for a vacuum cleaner, let me first start by saying that yes, the Clarisonic is affective at cleaning but it's also incredibly chic. I have the Mia (the little guy) in turquoise and it has quickly moved up the ranks as one of my most cherished possessions. It looks cool sitting on my vanity and it really, truly works.
I had a pretty good complexion, the occasional blemish or zit, but nothing terrible. So I really only got the Clarisonic as a way to ensure my skin stayed that way. But I was pleasantly surprised to find that my skin didn't just stay the same but changed pretty drastically; I went from having good skin to amazing skin. I can't tell you how many people have touched my face (in the least creepy ways you can imagine) and been taken aback by it's overwhelming softness.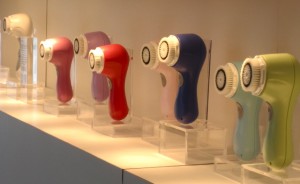 What sets it apart? The Clarisonic uses a patented sonic frequency (the same kind found in toothbrushes) with more than 300 movements per second which paves the way for clean, smooth skin. Use it with one of Clarisonic's cleansers or use your own personal favorite cleanser. It's also meant to be used on your neck and the back of your hands. The Clarisonic allows for your regular nightly cleansers and creams to better soak into your skin; it's just fabulous.
The Clarisonic isn't cheap (ranging anywhere from $150 to $225), but it's worth every penny. Everyone I know started to feel a difference after only a few uses. Order yours online or pick one up at your nearest Nordstrom.
Also, this is not just for women. My dad (a very manly man) would be lost without his Clarisonic.
*All photos courtesy of bonjourandhola.com