2013 Day at the Races "Run for the Roses" Shopping Event at piermarini
N
ever have sports and style come together more effortlessly than the Kentucky Derby. No need to head to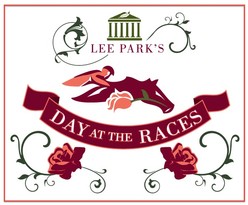 Churchill Downs, Dallasites can enjoy all the Mint Juleps, Hot Browns, chic millinery and "waging" they please at the fifth annual "Day at the Races" held Saturday, May 4 at the historic Arlington Hall at Lee Park.
Put on by the Lee Park Junior Conservancy and sponsored by Four Roses Bourbon, "Day at the Races" is the largest Derby event of its kind in Dallas and will attract approximately 500 young professionals to raise much-needed funds for the conservation and preservation of Park and Hall.
Derby duds are not something to be thrown together the day of; these things take planning! Be styled and inspired at piermarini's "Run for the Roses" Shopping Event on Tuesday, April 23 from 6:30 to 8:30 p.m. Ten percent of sales will benefit the 2013 Day at the Races "Run for the Roses" event.
piermarini is one of those rare boutiques that embraces the "old-time" concept, complete with stylists and rotating collections from Dallas designers. With breathable spring dresses, perfect silhouettes, wearable blazers, vibrant colors and modern footwear, piermarini is the perfect destination to find your inner Southern Belle or dapper Derby ensemble.