Spa Review: Exhale Mind Body
C
onsider me a freak of nature. A freak of nature who at 23 years old has never had a facial or a massage. At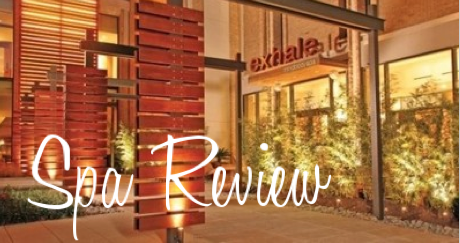 least until this past Tuesday, when the good people of Exhale Spa offered to resolve one of those problems. Though I was pulling for a massage, a facial was really more necessary, so I'm pleased to say that (though I am still a freak of nature) at least the only thing I'm missing now is the massage. Christmas present, mom and dad?
My appointment was scheduled a week in advance and I was looking forward to it with the anticipation most would reserve for getting a kitten. But I have a kitten, and most people have had facials, so it balances out. As the date got closer, my childlike excitement was dampened by facial-experienced sourpusses, warning that facials are no picnic, but rather a painful necessity. Cool, friends.
By the time I walked into Exhale, I had heard enough "oooh hope it goes well"s to be genuinely concerned. How bad could this be? Bikini wax bad? Worse? Certainly not worse…
I am here to tell you, facial-experienced sourpusses, that you clearly did not schedule your facial at Exhale. Not only was it not a terrorizing experience, it was (and I hate to use this word, but it really works this time) fabulous. Not that I would expect much less from the spa that has won a hoard of "best of" awards in Dallas and around the nation.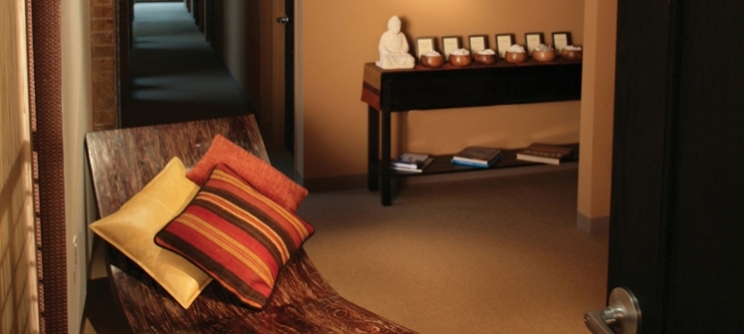 I realize that I have nothing to compare my facial experience too, so maybe you'll completely disregard my opinion, but here is why you shouldn't: I am incredibly picky when it comes to beauty and spa treatments. They just seem so frivolous to me. I can't tell you how many times I scheduled a massage and canceled it when I thought of all the times I could eat at Chipotle for the price of one 60-minute massage. I don't want to like spa treatments. I want to get them and say, "eh, I could live without that."
My mission to hate failed miserably last Tuesday. I got the Illuminate Facial, which was beautifully explained by the aesthetician before she began working. I always appreciate being told what someone's about to do to my face. She cleansed my face with this amazing smelling honey cleanser, followed by a rosemary and algae mud masque, and a massage on my shoulders and face-so I'm only half a massage virgin. The last thing she did was what was really impressive-a citric acid masque. After covering up my eyes and ears and applying the masque, she sprayed my face several different times with a copper mist that enhances collagen but (more importantly) made my face feel like it was covered in big bath fizzies, which I thoroughly enjoyed.
I have to honest; I did not receive any extractions. She didn't feel it was necessary. But I'm sure if I had received them it would not have been the traumatic experience people have claimed it could be. These guys are clearly the tops when it comes to spa specialists.
I left feeling both invigorated and relaxed not only by the facial but by the princess treatment spa guests receive. You're given access to all their amazing amenities, including the sauna and relaxation room. I think I sat quietly in that relaxation room with a cup of tea and some warm pillow around my neck (it smelled like a Snickerdoodle-it was unreal) for so long that someone felt the need to poke their head in. They probably thought I had fallen asleep or died from bliss.
The aesthetician (who's name I will post when I find her card) suggested four facials a year at least for the average major skincare problem-less person. I'll take it. That relaxation room is calling my name.
Take that, facial sourpusses.