Mother's Day Finds: Give Her a Gift She Really Wants
I
am so incredibly guilty of the thing I'm about to warn you against: flowers for Mother's Day. There was a
while there where I would give flowers to my mom for her birthday, her anniversary, even Christmas (along with some other things obviously), but enough is enough! Flowers have a reputation for seeming thoughtful, but we all know that they're only really thoughtful when they're given "just because", when your friend breaks up with her boyfriend or gets a new job, or when someone watches your cat for you for the weekend. Flowers.com has made the gift of flower giving ridiculously accessible, rendering it just plain lame when there's an actual occasion on the line.
Therefore, I have made a personal promise to myself; I'm breaking the cycle of lazy gifting, and it starts with Mother's Day!
So what's an excellent gift that will not only break the cycle, but erase all the years of boring flower deliveries? There are plenty of options, but just like picking a restaurant on a Friday night, it's hard to think of anything on the spot.
Here are a few ideas that could help reverse the effects of Hallmark cards and flowers shaped like puppies.
Kendra Scott
Anything from Kendra Scott makes an amazing gift. Her jewelry trendy, without being too trendy, and it's not outrageously priced. What makes Kendra Scott prime for Mother's Day is that you-if you're someone's daughter, and if you're on this website I'm assuming you are-probably have your own Kendra Scott jewelry. Mom's love having the same brands as their daughters… twinsies, duh.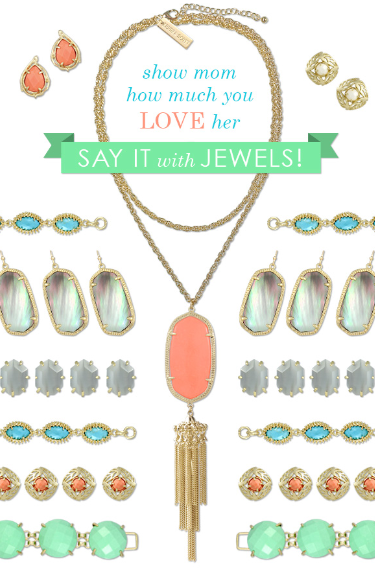 Nespresso
You've seen the sexy Penelope Cruz commercials, and as someone who has become hopelessly addicted to one of these magical machines, I can honestly say that this is an awesome gift that no one would ever want to return. Ever. But, as with any kind of coffee machine, you've got some options.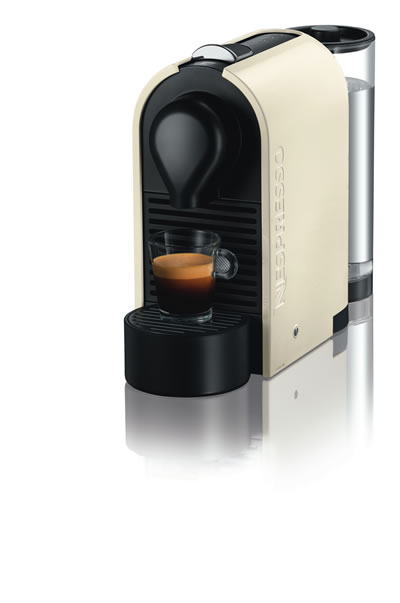 Our faves: Pixie Steel Lines & U. They're both ultra chic, ultra modern, and make a mean cup of joe.
Speaking from personal experience, the Aeroccino Plus milk frother is so clutch.
You can even accompany the gift with a little recipe to keep her cool and caffeinated through the summer.
Nespresso Iced Raspberry Coffee
INGREDIENTS:
1 capsule of either Arpeggio or Decaffeinato Intenso Grand Cru
3 tablespoons of hot milk froth
1 fresh mint leaf, chopped
1 scoop of raspberry ice cream
PREPARATION:
Prepare the milk froth using the Aeroccino milk frother, add the fresh mint leaf, and set aside
Prepare an Espresso of your chosen Grand Cru in a glass and carefully add the ice cream scoop
Top it with the mint flavored milk froth to finish
Serve immediately.
Pamper Her 'DoGoodie' Box
Do something lovely for your mom and moms and children around the world with the 'DoGoodie' box from DoGoodBuy.us, the largest marketplace of charity-made products where each handmade item supports a worthy cause. There are several amazing options on the site, but I love the thought of spoiling your mom on her special day.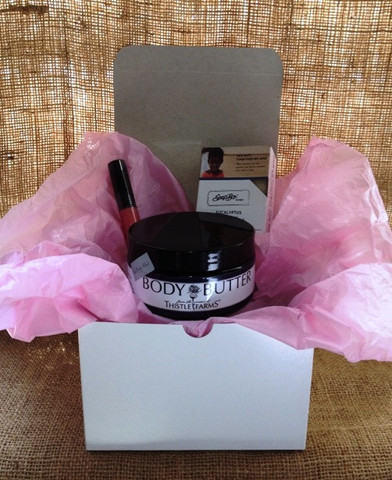 Here's what's inside as well as who you'll be helping when you buy:
Thistle Farms Body Butter. The moisturizing lotion is made by women in Tennessee who are victims of domestic abuse.  Profits help them put their lives back together.
SoapBox Soaps.  SoapBox gives one bar of soap to a child in a third world country for every bar purchased.  Each bar continues to smell amazing for months and is infused with coconut oil and shea butter to be extra moisturizing.
Radiant Cosmetics lip gloss.  Proceeds from Radiant Cosmetics help prevent sex trafficking in women.