The Adorable and Affordable Fibi & Clo at L.bartlett this Friday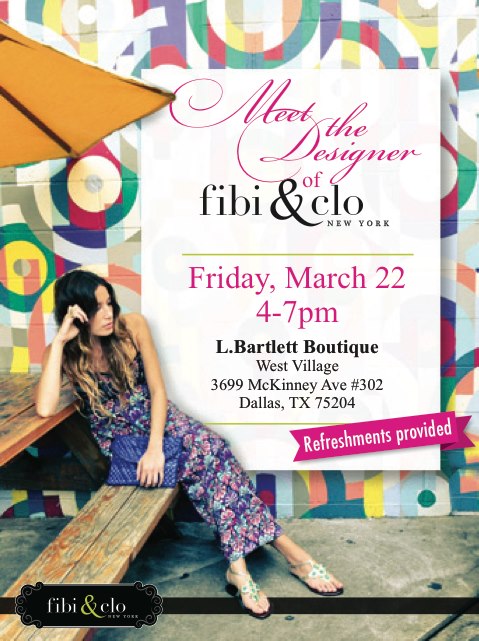 I
t's happening all over again. One season throws the baton to the other and I find myself desperately in need of a new fashion staple. Per usual, this year's necessity is shoes. After my beloved Tory Burch go-tos bit this dust last week, I've been on the hunt for some saucy, strappy sandals. But instead of relying on one generic pair (may you R.I.P. brown Tory sandals), I'm enlisting a variety of strappy sandals to join the ranks of my shoe rack, which means they've got to be reasonably priced.
I don't think I have ever come across a more reasonably priced pair of "must.have.them.now" shoes than Fibi & Clo. Their stunning sandals start at $30. Insane. But as Fibi & Clo is a direct sales company, all purchases are done through trunk shows and personal orders, but if you occasionally shop in the West Village, you are very much in luck! L.bartlett will be hosting a trunk show this Friday with Designer AnaLiza and Michael while they are in town to be featured on Good Morning Texas.
What better way to start the weekend than snatching up the perfect summer staple—guilt free?