Valentines day for him
O
h Valentines, your potential to stress out boyfriends, husbands and the male population in general is legendary. We've all heard a story (or two) about some guy running into the nearest Wallgreens to pick up a last minute box of candy and a teddy bear the size of a great dane or we've listened to one of our guy friends fret about the impending 14th day of February and how he's going to make it special for his girlfriend or wife.
It seems to me that that this day of love is seemingly one sided in favor of women and that men get stuck with the brunt of the Valentines day responsibilities. I think that's a little unfair so here I offer a small list of ways you can make Valentines day special for the man in your life.
Part 1: Gift(s)
While I will argue not even women like the over stuffed teddy bears and heart shaped boxes of cheap chocolate, these are definitely not the kind of gifts you want to offer your man in honor of your love and affection for him. Instead take a couple of these suggestions into consideration….
1. After shave lotion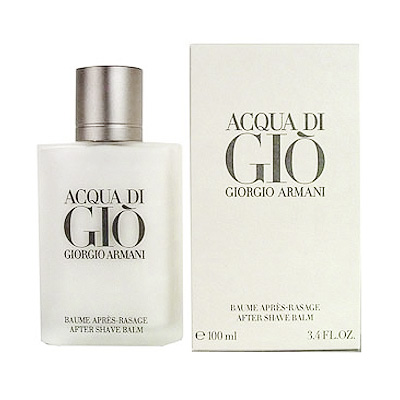 I know, I know. You're probably going "after shave lotion, really? How is that special?" Well it is when it's Giorgio Armani or any other designer fragrance that comes in aftershave form like Burberry. This way you can help your man out with his daily routine in a way that benefits you as well by making him smell yummy.
2. Games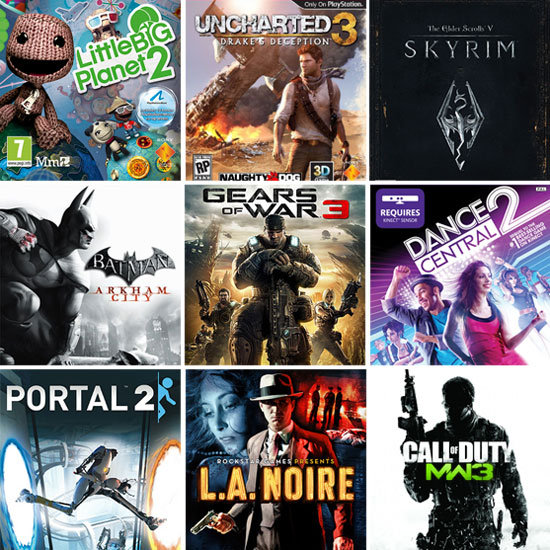 Is your boyfriend/husband/guy your dating at the moment a gamer? If so your gift hunt should be pretty easy, just figure out what game he's been itching to play and voila! Instant Valentines day gift.
3. A massage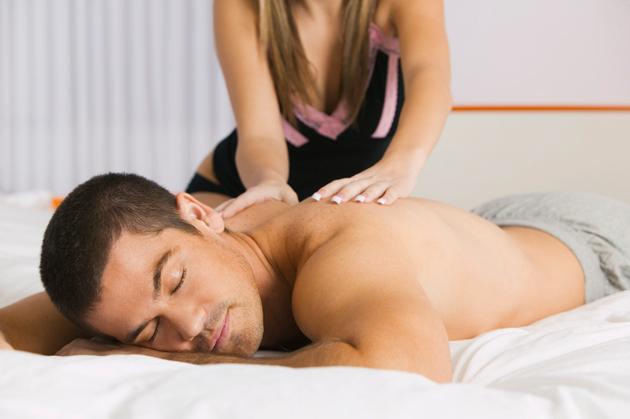 This a great one if your looking to help him relax. You can either set up a romantic massage date at home (complete with candles and rose petals) or if you don't trust your own massage skills you can book him and appointment somewhere like Hiatus Spa.
Part 2: The Date: We'll keep this simple and traditional with some dinner and movie ideas that any guy would appreciate
Dinner
If you're like me your not exactly and wonder-cook and are easily intimidated by recipes that involve more than just throwing pasta into boiling water, so with that in mind here a couple of places you can go that will do all the heavy cooking for you
I'm going to go ahead and make the the assumption that the guy your with likes meat and give you a couple of meat-tastic dining establishments that cook it up right.
*First is Bob's Steak and Chop House  which D Magazine claims "Hands down, Bob's is our top choice for great steak, ambience, and personality. Plenty of the rich and famous feel the same way, packing the coveted booths for three-inch ultra prime filets, thick cut onion rings, and stellar service"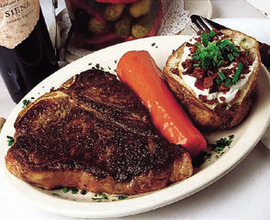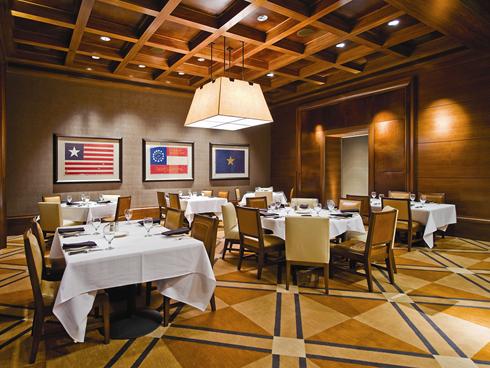 Mmmm….Mmmm Yes I think he'd appreciate a good steak with some traditional vegetables over a few glasses of red wine
*The second places I suggest for your meat loving man probably has the best system when it comes to serving meat, all you can for one flat price. If you didn't already guess I'm talking about Texas de Brazil. With choices that range from fillet wrapped in bacon to flank steak this place can satisfy your carnivorous craving. Also their salad bar is awesome, which is not a way I usually describe salad bars, but if you go you'll see what I'm talking about.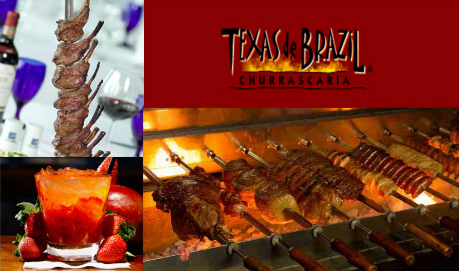 Movie  
If your the kind of girl that likes to drag your significant other to chick-flicks then take Valentines day to give him a break and let him indulge in some cinematic guns and explosions.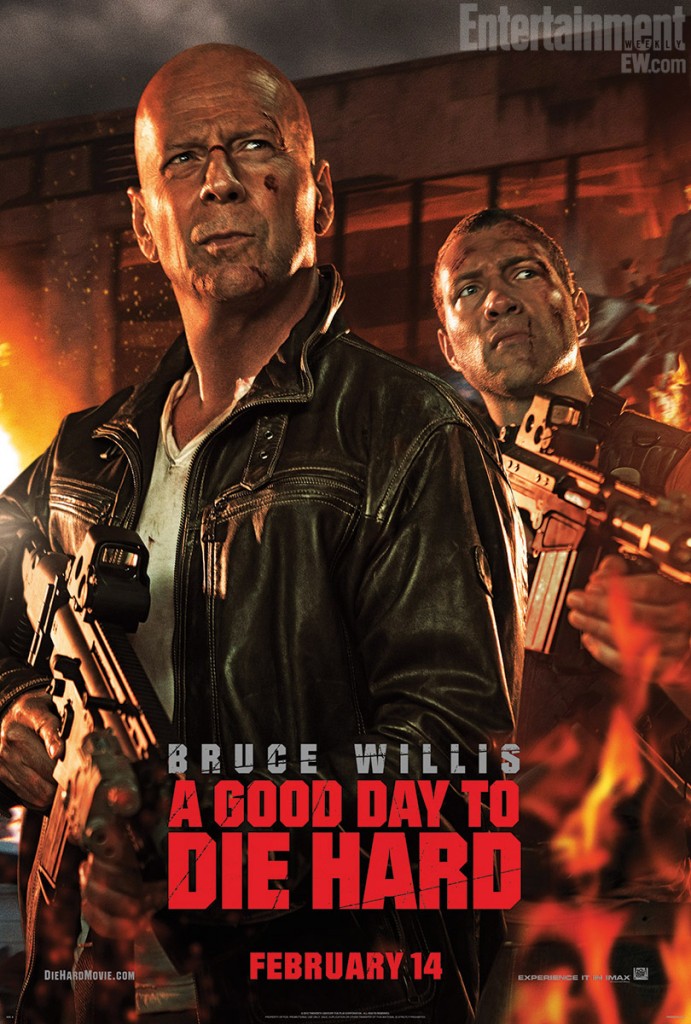 I think it's safe to guess that one of the things that will bring your guy the most cinematic joy is Bruce Willis with a gun, kicking bad guy butt. Oh and look, it just happens to come out this week on the 14th, how convenient. 😉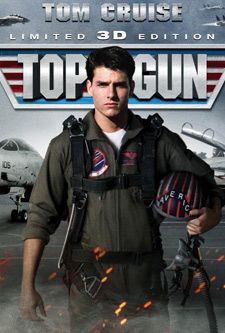 What better way to say I love you then letting the man in your life indulge in a little boyhood nostalgia. For a limited time Top Gun will be rereleased in theaters for special IMAX 3-D showings. I'm sure you'll get a kick out of the look on his face while he watches all those cool scenes where they're flying the jets pop off the screen.
Ok I know this one might be a little hard to stomach, but if your boyfriend/husband is a horror fan it's a small price to pay, even though you might be seeing guts in 3-D.
While I know it's awesome when your honey, dearest darling or boo does something really special for you on Valentines day this a fun way to mix up the valentines day female centric norm and give him even more reasons to love you.