A Not-Lame Valentine's Gift You Can Find in Dallas
A
personalized gift is nice, but a bottle of tequila and a box of Perique truffles makes this one of the cooler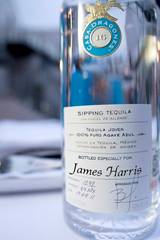 Valentine's Day gifts. Casa Dragones, the handcrafted, innovative and refined sipping tequila from Mexico, has teamed up with Katherine Clapner of the amazing Dude, Sweet Chocolate to create a limited-time, tequila/culinary pairing for Valentine's Day.
Available, beginning Monday February 4 at Pogo's Wine and Spirits, Casa Dragones' beautiful crystal bottles will be personally engraved by a calligrapher with the recipient's name and paired with Clapner's Perique Truffle infused with Louisiana Tobacco, Sumac and Valrohna.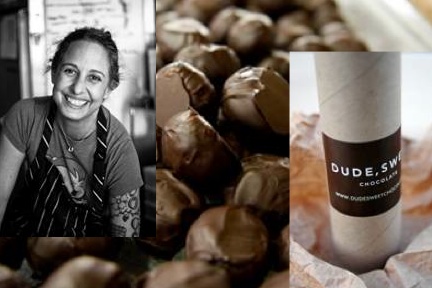 "I was initially attracted to the fact that Casa Dragones is handcrafted with such attention to the quality of the ingredients, much like Dude, Sweet Chocolate.  The initial thought when I opened the bottle was that it smelled clean, as well as sort of smoky, with underlying honeysuckle notes.  I tried to tie these elements together in the truffle utilizing the spice Sumac, as well as the smoky flavor of the tobacco.  The chocolate compliments the tequila perfectly," says Clapner.
Roses may wilt and rentable Ferraris eventually must be returned, but a crystal decanter engraved with your name is forever. Another suggestion for a non-lame Valentine's gift: Dude, Sweet Chocolate's anatomically correct South American chocolate hearts, filled with their Cocoa Puff Marshmallows, Crack in a Box, and a Crumbled Waffle Cone. Kind of gross, but mostly amazing.