Annual Heartbeats Gala: Do Something Good for a Heart this February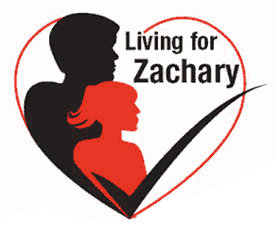 K
aren Schrah has been helping save the lives of young local athletes since April of 2009. After losing her 16-year-old son on a Plano high school football field due to sudden cardiac arrest (SCA), Karen became determined to help raise awareness and work towards preventing the silent killer that takes more than 10,000 young lives each year.
Her non-profit organization, Living for Zachary (L4Z), aims to detect and prevent SCA as well as to supply Automated External Defibrillators (AEDs) to those who work with youth ages 12-22.
The Heart Hospital Baylor Plano supports L4Z's mission by offering the Living for Zachary Heart Screening. Each screening costs $1,000 and is not often covered by insurance; however, the public will be able to receive a free L4Z Heart Screening this February.
Do something good for a heart this February by taking advantage of a free youth heart screening at the Living for Zachary Education Forum at the Omni Dallas Convention Center on Friday, February 15 or by attending the annual HeartBeats Gala on Saturday, February 16.

Free youth heart screenings at the Living for Zachary Education Forum
Friday, February 15, 2013
5-9 pm at the Omni Dallas Convention Center Hotel
Dallas Ballroom
555 S. Lamar Street in Downtown Dallas.
Register at www.living4zachary.org or 877.LVG.4ZAC (877.584.4922)
The forum will offer free Living for Zachary Heart Screenings (youth ages 12-22), free health tests (more than 10 tests total) and free medical advice from our board of nationally recognized physicians. In addition, the forum will showcase booths hosted by the top medical manufacturers and wellness companies in the world, AED and CPR training and heart healthy cooking demonstrations. The following night, L4Z will hold their annual fundraising gala:
Living for Zachary HeartBeats Gala
Saturday, February 16, 2013
6 pm-Midnight
5 pm VIP Reception
Omni Dallas Convention Center Hotel
Dallas Ballroom
Tickets available at www.living4zachary.org ($175 for individual)
This black tie event is the annual fundraiser benefiting Living for Zachary. They expect more than 1,000 guests to attend the fourth annual occasion. The event will have a live and silent auction and raffle in which attending and non-attending guests can participate. Over 40 guests will walk away a raffle winner with prizes including a Mercedes-Benz lease, a Vespa, a Harley Davidson, a vacation to Cabo San Lucas, Florida, the Bahamas, extravagant diamond jewelry, a Dallas Cowboys Suite and $1000 gift cards. Guests can also enjoy cocktails, fine dining, and dancing to the tunes of Downtown Fever. For more information and to purchase event and/or raffle tickets, visit www.living4zachary.org. All proceeds from this annual fundraiser and raffle will benefit Living for Zachary.