AJ McCarron's Girlfriend, Katherine Webb: A How To Guide
B
ama fans had a lot to be excited about last night, but as far as memorable moments, announcer Brent Musburger's purvey reaction to AJ McCarron's girlfriend and the reigning Miss Alabama, Katherine Webb, was on the top of my list.
I was definitely not alone. According to CBS, Webb gained more than 90,000 Twitter followers throughout the game. Did her phone literally blow up last night? I can't even imagine.
I love when people pop out of nowhere. I immediately went online to find out everything about this girl who looks like a less slutty version of Audrina Patridge and in doing so, put together a bit of a how to guide. If you follow these steps, you might just be the highlight of a National Championship, or at least get Brent Musburger to call you a "lovely lady."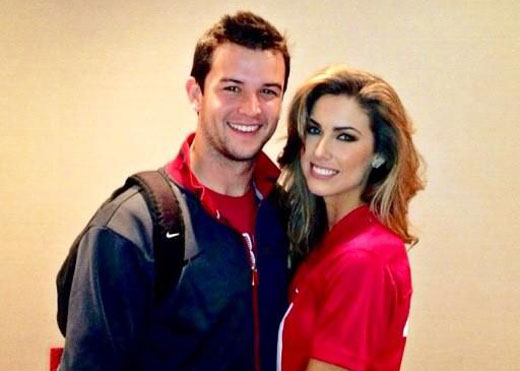 Obviously there are a lot of steps involved in getting to this point. But as most things in life can be learned from television, winning Miss USA probably can too. I'd suggest Miss Congeniality, Toddlers & Tiaras, Drop Dead Gorgeous, Beautiful (that one with Minnie Driver), and Here Comes Honey Boo Boo (for what not to do).
I could never work at Chick-fil-A. I would be 500 pounds. But Katherine is the training director for my favorite guilty pleasure chain so maybe she's in some corporate office, far away from those waffle fries. Or maybe she's just the queen of restraint. Beauty queen that is.
Look like a girly girl, play like a tomboy
Katherine enjoys paintballing, fishing, and skeet shooting. Not convinced? Let these camo overalls change your mind.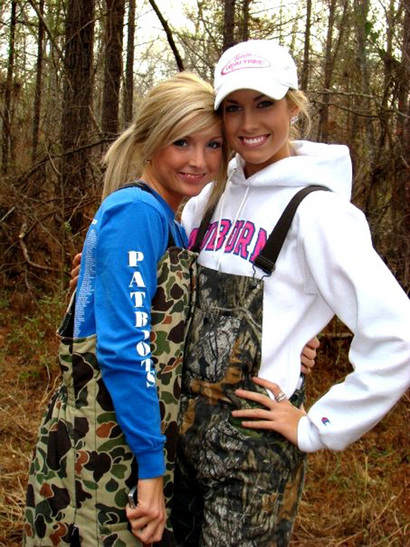 Katherine goes to mission trips in India, encourages young women to pursue their dreams, works to overcome Vitiligo (Michael Jackson's skin condition) and regularly works on community service projects around Auburn, her alma mater. I hate myself.
Katherine won Miss Photogenic Georgia in 2007. Honestly, I think I'd rather win that than Miss USA. You have to be really, really, ridiculously good looking to win a title like that. For ideas on how she gets her natural look, check out Stylist.com.
Obviously, AJ McCarron is taken, but after getting a better look at his super intense chest tattoo, I think I'll pass. Your guy has to be good, or you're never going to make it on TV so here my picks from Athlon Sports' list of the top 25 Quarterbacks of 2012.
Mark Barkley (USC)
Aaron Murray (Georgia)
Tyler Wilson (Arkansas)
Keith Price (Washington)
EJ Manuel (Florida State)
James Franklin (Missouri)
Ryan Aplin (Arkansas State)
Seth Doege (Texas Tech)
Honorable mention: Teddy Bridgewater. You might be cute but I could not find a picture of you without your helmet on. Extra points for safety.
So there you have it! Get that application for Chick-fil-A ready to go as you watch the latest episode of Here Comes Honey Boo Boo, flirt it up with some helmeted men, and get your philanthropy on. You might just have an old man drool over you on national television. Dreams can come true.
(source)
photos via MissUniverse.com and Twitter