Get Crafty With Your Christmas Tree
G
rowing up, our Christmas tree was essentially a smorgasbord of ornaments, party favors, and unfortunate crafts my sister and I had collected throughout the years. There was the occasional classy ornament that had to be placed high on the tree so it wouldn't get destroyed, but mostly just things we had made in art class. But that was the best part about it; our tree was a representation of so many aspects of our lives, and every vacation we had ever taken. Decorating the tree was something we looked forward to every year and each ornament had a story.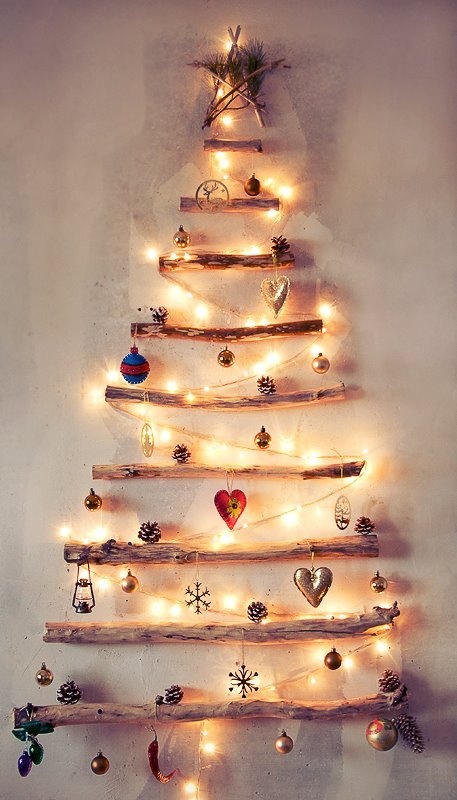 Now that my sister and I have moved away, we're rarely ever there to decorate. Having to decorate by herself, my mother (not too shockingly) decided that the creepy angel I made at my friends 5th birthday party wasn't something we needed to have on display anymore. She replaced our eclectic tree with something that looked like it came right out of "Southern Living."
She scoured Nashville, TN for the most glittery, gold butterflies and birds she could get her hands on. The result was stunning. Unfortunately, I am the absolute worst taker of pictures so all I have of her masterpiece is this measly mobile upload. But trust me, it was fabulous.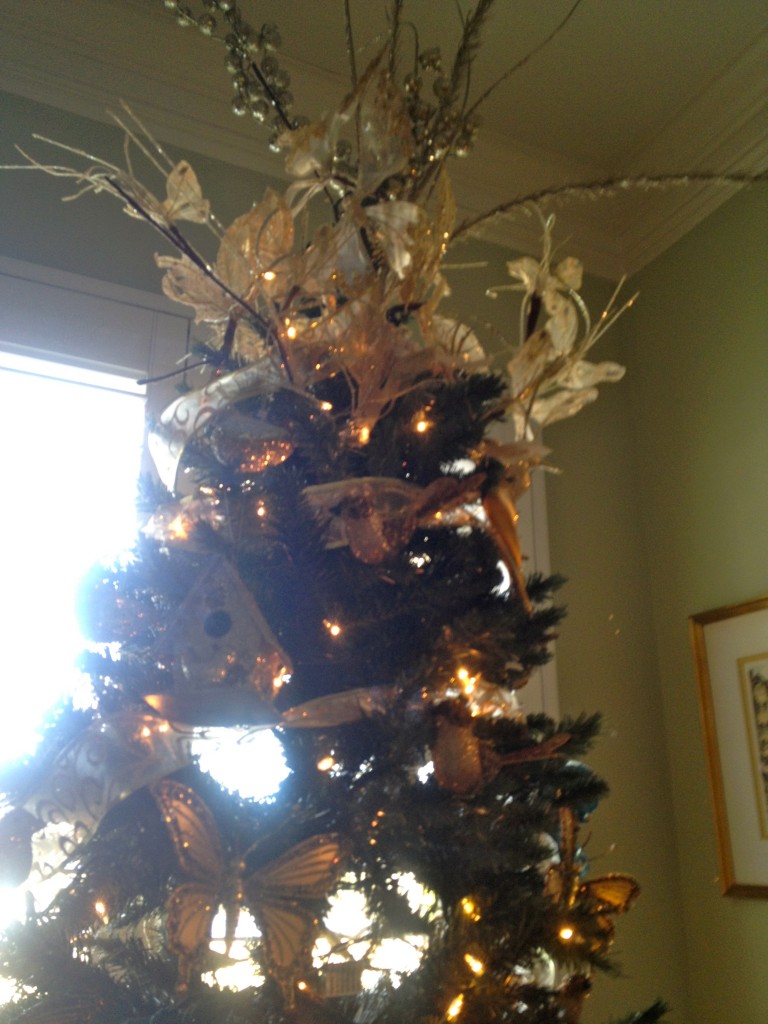 As perfectly put together as this tree looked, it was insanely easy to do. Here's what you need.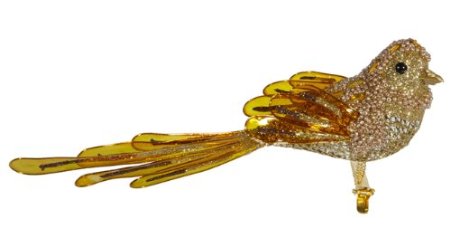 This little bird was the closest thing I could find to the ornaments my mom had. She got them from specialty stores around Nashville, TN. The important thing is that you have a clip on the bottom instead of the normal ornament string. The bird will look like it's sitting on the branch.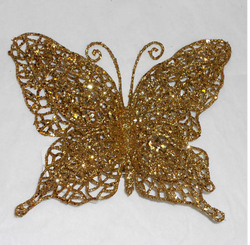 You can probably find these at Target, Michaels or any gift store, but the same goes for the butterflies: clip-ons have a much better effect.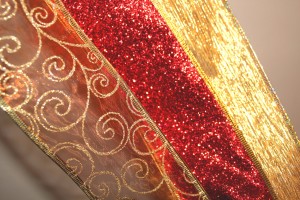 Weave gold ribbon (or red) throughout the branches.
As much as I love colorful lights at Christmas, white lights are always classier and will look best if your ornaments are a uniform color.
My mom get all the items for the top of her tree at an adorable store called Katy's Hallmark, but I'm guessing any Hallmark store might carry if you're not in Nashville.
The moral of the story: you can do anything you want with your tree! If you're ready to move on from your childhood ornaments, you have endless themes that will be reflected in a tree that is uniquely yours. Happy decorating!
 (photos via)