Black Bean Avocado Chocolate Chip Fudge Brownies
S
o, I was going to post about some healthy power breakfast sandwich, but then I found this. I've been on a bit of a black bean kick lately, which has made me the butt of almost every joke when my friends and I go to Mexican restaurants (a lot) and I order an entire plate of beans. Put a little queso on top and give me some chips to dip in it and I practically swoon.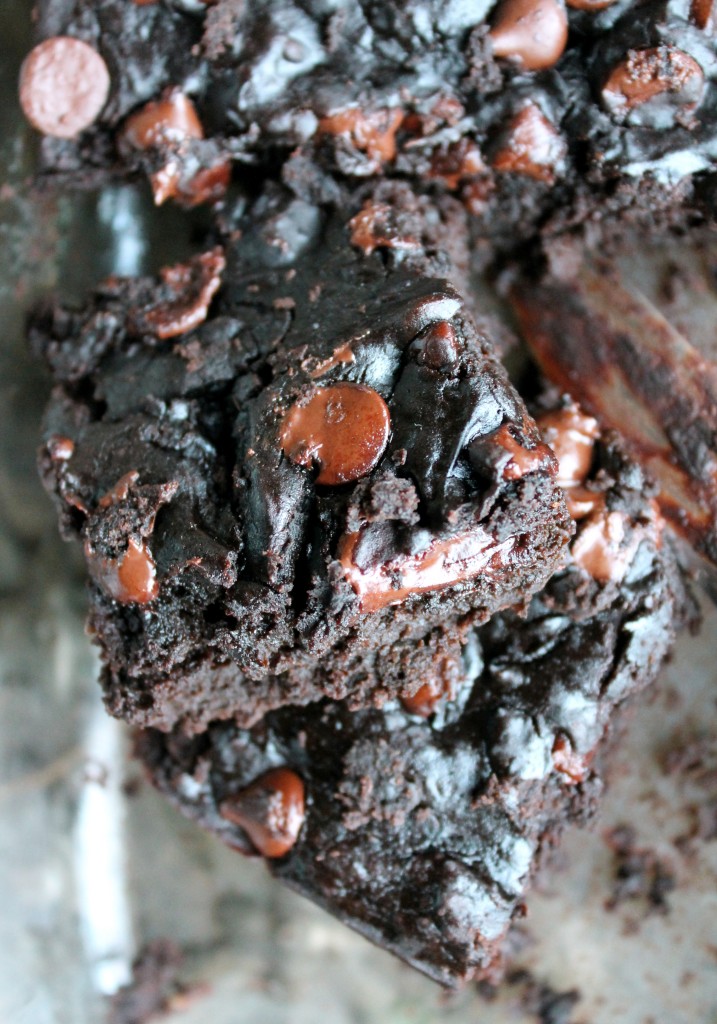 So I really like black beans and everyone knows that brownies are the one thing I can't say no to, so this recipe is so hot right now for me it's not even fair. I've shared recipes from Ambitious Kitchen before because it really is the best. Every recipe looks fantastic, the writing is engaging and most importantly, these are things I can actually do.
These babies are gluten free and low fat so they're the perfect alternative to almost anything you'll be baking when the holidays roll around. I know they sound weird but they taste just as good as the fudgy mix you get at the grocery store with about half the guilt. Disguise them as the real deal and surprise your friends and family with that empty can of black beans. Hopefully this recipe will convert a few more black bean fanatics in this world.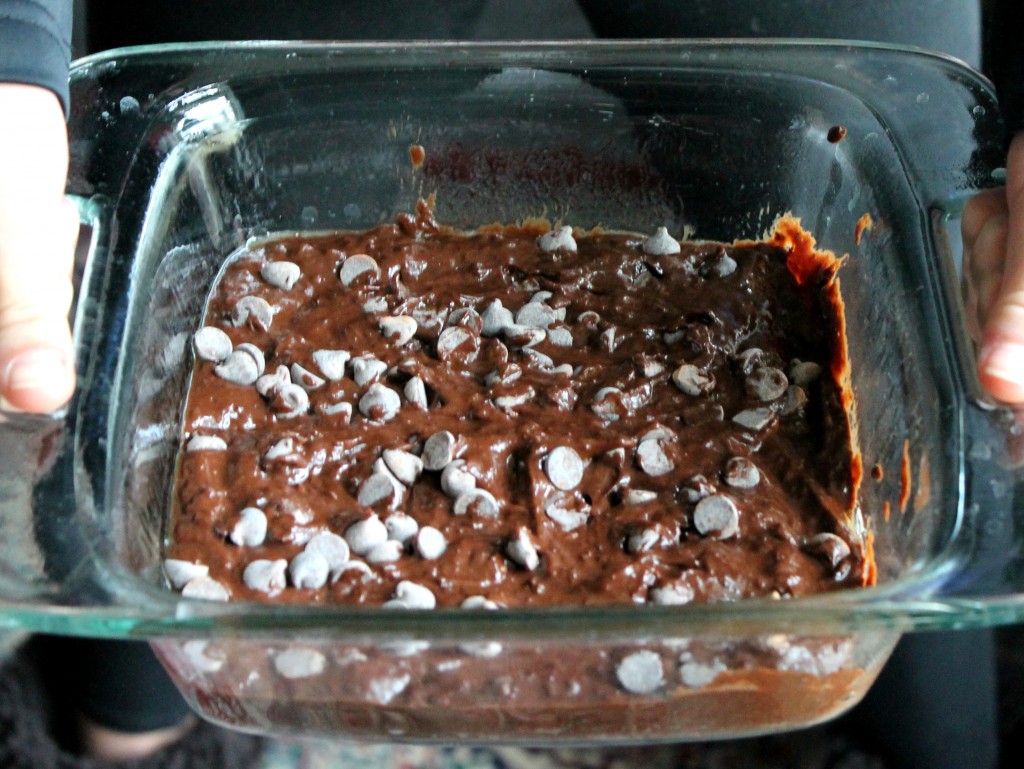 Ingredients
1 (15.5 oz) can black beans, rinsed and drained
1 egg plus 2 egg whites
1/3 of a large ripe avocado
1/3 cup unsweetened cocoa powder
1/2 teaspoon baking powder
1/2 teaspoon baking soda
1/4 teaspoon salt
1 teaspoon pure vanilla extract
2/3 cup sugar or sugar substitute of choice
1/4 cup chocolate chips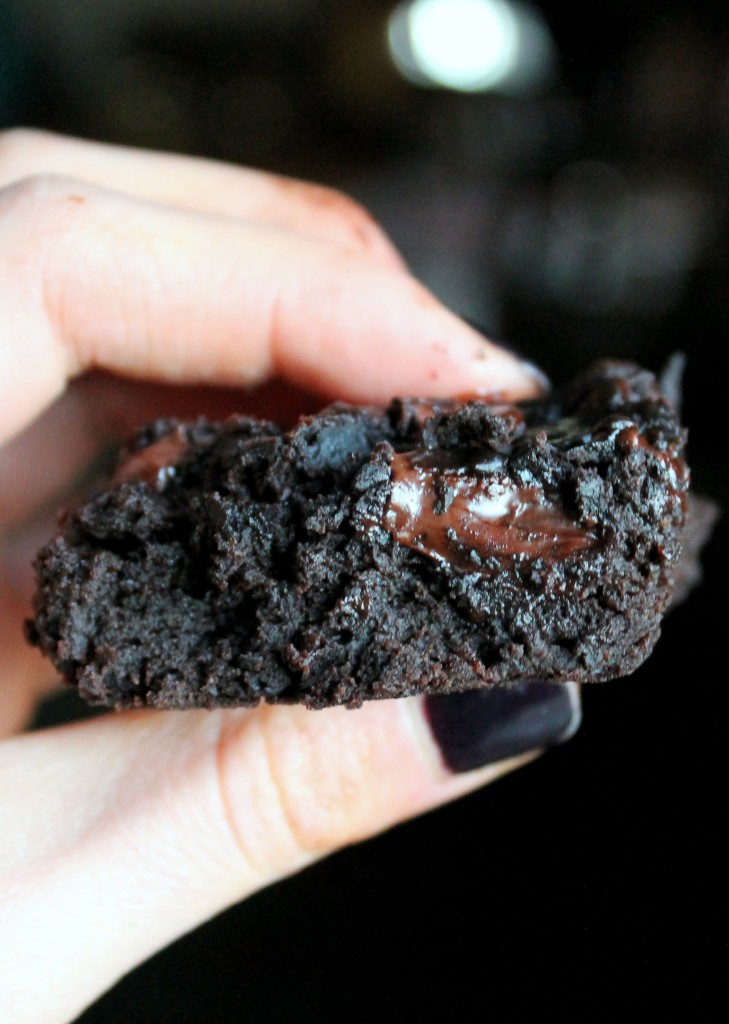 Instructions
Preheat oven to 350 degrees F. Grease a 8×8 inch baking pan.
Place all ingredients besides chocolate chips into blender or food processor. Process or puree until ingredients form a smooth batter. Pour into prepared pan, sprinkle with chocolate chips, nuts, or swirl in peanut butter and bake for 35-40 minutes or until knife inserted in center comes out somewhat clean and top of the brownies begin to crack.
Cool pan completely on wire rack then cut into 16 squares.
Notes
Calorie count will be less if you use sugar substitute such as stevia or splenda. Also, feel free to add nuts, peanut butter, or other swirl ins. Calorie count based on 1 square when there are 16 brownies.
Nutrition Information
Serving size: 1 brownie Calories: 155 calories Fat: 2.3g Carbohydrates: 28.5g Sugar: 10.4g Fiber: 5.1g Protein: 7.3g
 (photos via)