You're Invited! Tucker Sample Sale and Trunk Show at Ceylon et Cie
"T
ucker is not specific to an age, style or state of mind, Tucker is womanly, brave and nomadic. Tucker is who you want to be." 
When I think of Tucker, I think of stunning silk shirts and dresses with rich colors and beautiful patterns. It's the kind of designer purchase you want to wear out of the store and never take off. It's also the kind of purchase I usually can't afford. Luckily, sample sales exist so that this girl can bask in the glow of glorious silk blouses.
Tucker by Gaby Basora is coming to Dallas this month with a trunk show and sample sale at the fabulous design showroom Ceylon et Cie, owned by Michelle Nussbaumer. The sample sale will take place on Thursday, October 25 and Friday, October 26 from 10 to 5 and the trunk show and cocktail party will take place Thursday, October 25 from 5 to 8.
Trunk Show Invitation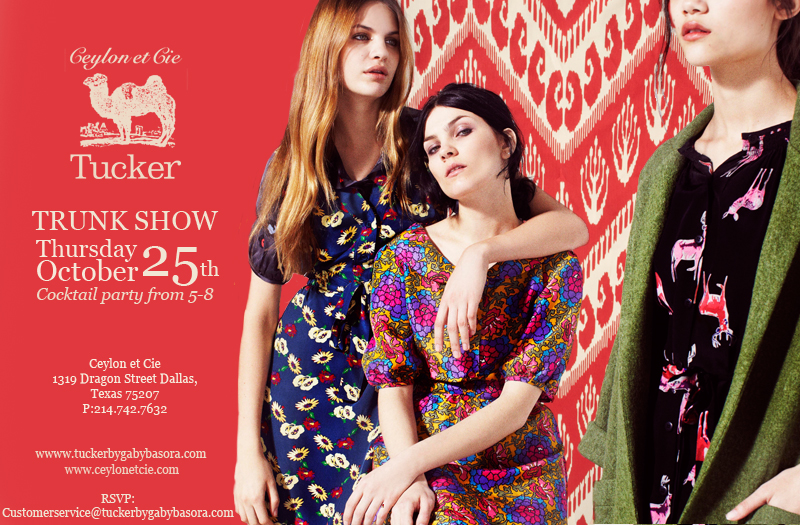 Sample Sale Invitation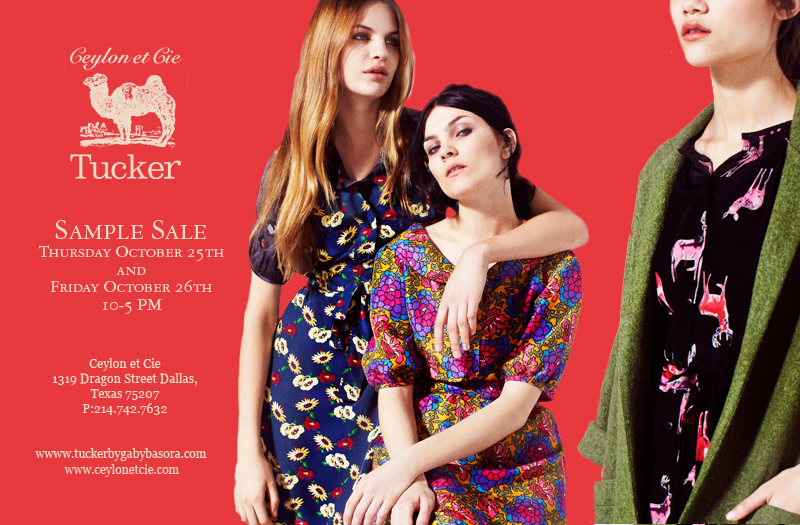 See you there!