Spinners of Dallas Prepare Yourselves, Flywheel Opens Next Sunday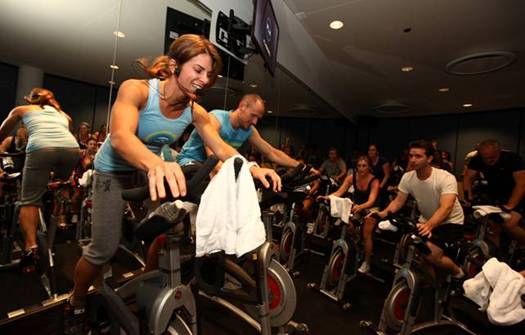 F
lywheel is making its way south and setting up shop in Highland Park. The uber popular NYC cycling studio and Soul Cycle competitor will opening its doors to Dallas spinners on October 21.
Flywheel was founded by a team of passionate experts who wanted to make indoor cycling epic. And with high-tech bikes, large screen Torque boards to spark competition, stadium style seating, and an in-house DJ, I think they have succeeded. Their philosophy is NEVER COAST so you can bet it's going to be a high-energy workout.
Check out their Highland Park free preview ride starting October 17 and get ready to start booking your high-tech bike. Another reason to check it out? Our health and fitness blogger, Megan Bursey, will be a full-time instructor. So get that booty on a bike and begin your love affair with Flywheel.