How to Get Noticed at the Next Tailgate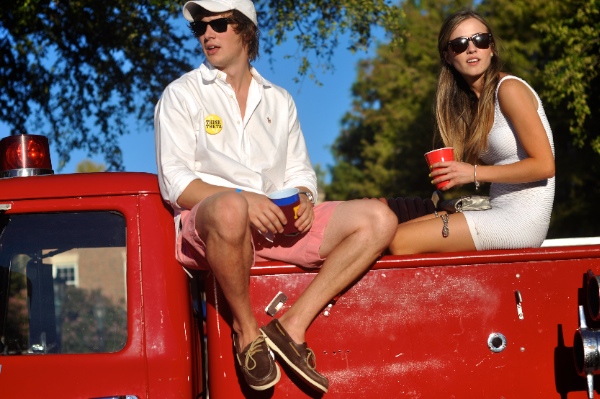 A
lot of people may think that tailgating attire means jeans and a jersey our t-shirt. Those people did not go to my college. At Southern Methodist University, our tailgates have all the basics: the grilling, the bands, the beer, and a crucial element that transforms tailgating into boulevarding: style… and probably the fact that we tailgate on an actual boulevard, but mostly style. Boulevarding is an art form. Each game day, carefully constructed ensembles hit the SMU boulevard that are comfortable enough to withstand the Texas heat and chic enough to be photographed by D Magazine's Kristi and Scot Redman. So if you're dreaming of being Bill Cunningham-ed at your next tailgate or are simply looking to be a chic little football-loving (or at least tailgate loving) thing, here are a few tips to help you step up your next game day ensemble SMU style. Pony Up!
1. Check the forecast 
If you are tailgating anywhere in the South, it's hot y'all. Like probably too hot to be wearing those adorable new cowboy or Steve Madden boots you just bought. Save it for the October/November games. Just the thought of your sweaty, swampy feet has me shaking in my (theoretical) boots.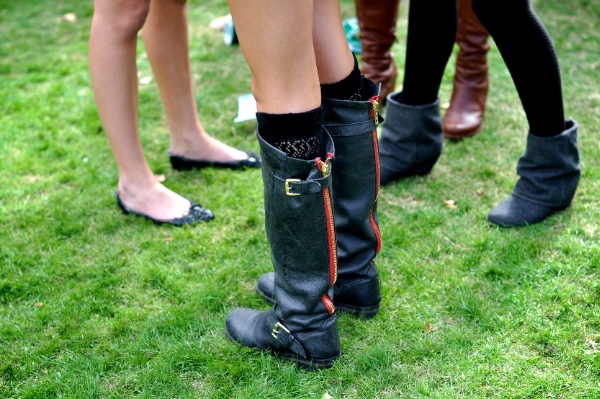 2. Don't be that girl…
You know the one. She's probably wearing an up do. You may spend hours mulling over the perfect get up, but you're still at a tailgate and you're probably going to be drinking beer from a solo cup. It is totally possible to dress incredibly cute and still be able to bro down with the best of them. Invest in some cool denim (LF is a great place to look!) and save the pearls for tea-time with your grandmother.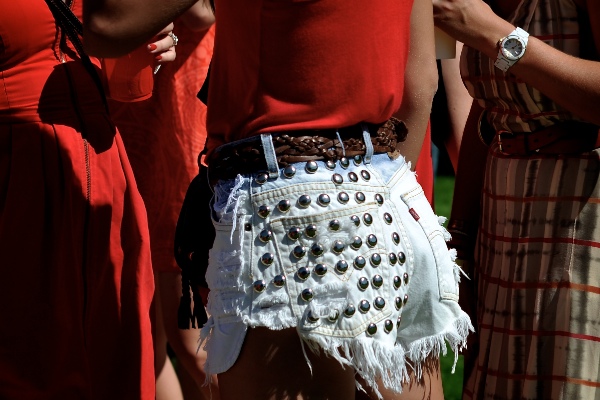 3. Have something that pops
Grab some college/sorority themed sunnies (the plastic kind that you're not afraid to lose) or a big statement necklace. You can wear a tank top and shorts but look phenomenal with a big colorful accessory. Kendra Scott has perfected the art of making stunning and affordable statement pieces and has even catered some of them to your college of choice. Frost yourself and stand out from the crowd!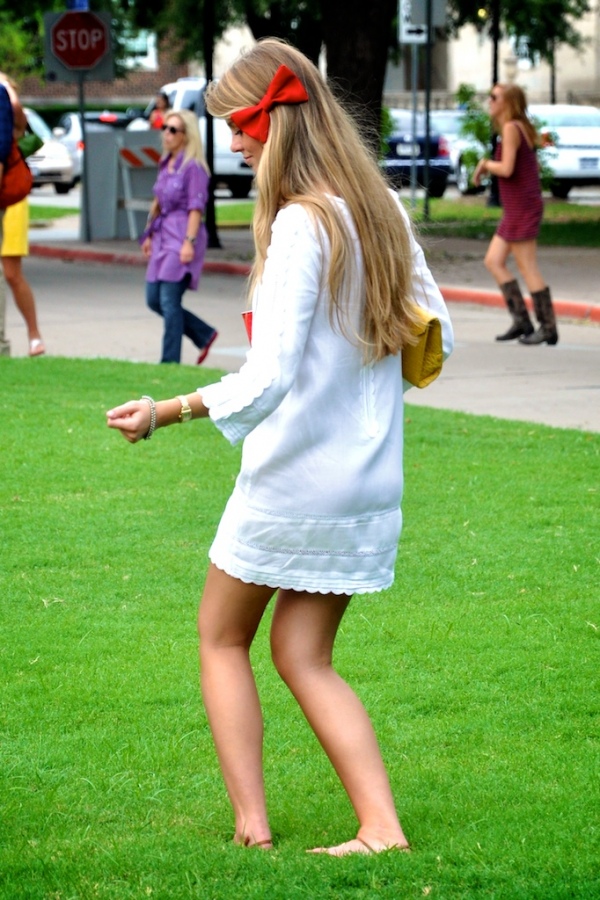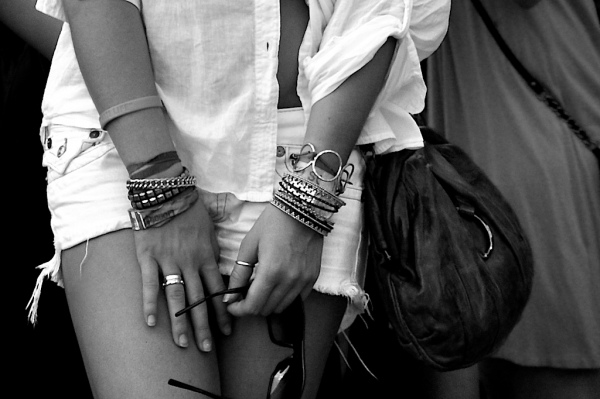 4. Have fun!
Nobody takes pictures of boring people. Have fun with your friends. Get a dance party going. Jump on random couches. Own your personal style. And if all else fails, find a puppy and you're almost guaranteed to have your picture taken. An adorable pup is always in style.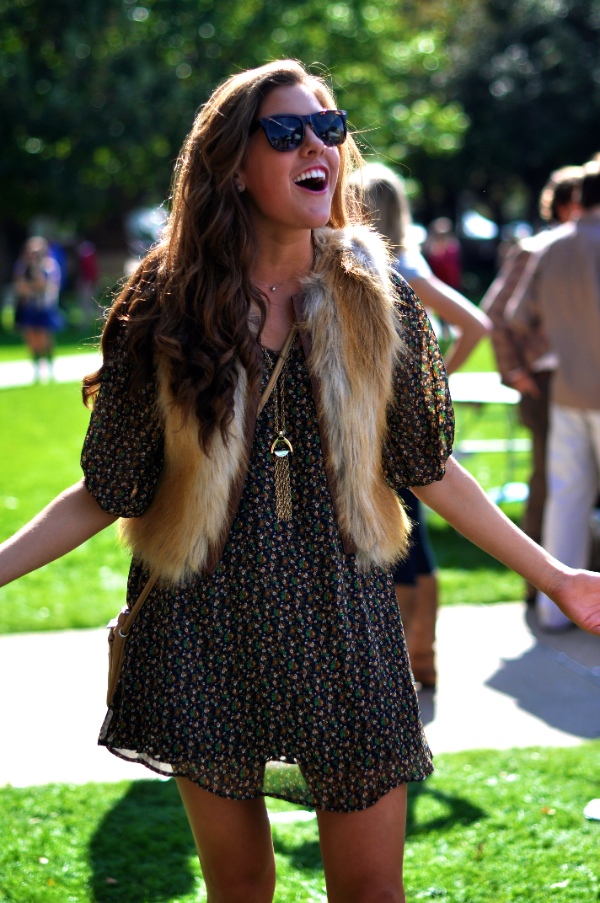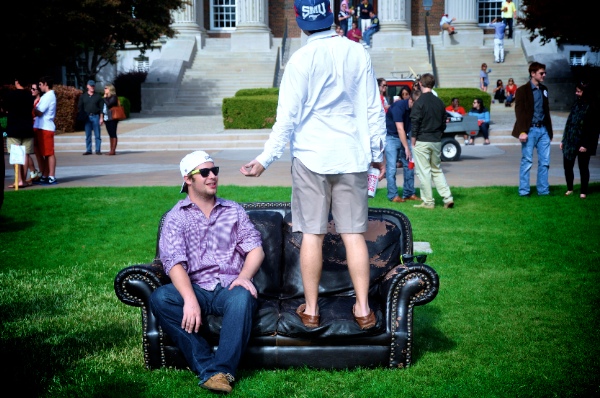 Happy tailgating! 
(photos via)