Kendra Scott Fall Collection Launch Party
I
'm not an earring person. I've been given many beautiful earrings over the years but to no avail. Anytime I've attempted to wear a pair I feel like a little girl playing dress up. My ears stayed bare until the first time I laid eyes on Kendra Scott's Skylar earrings. They were youthful yet completely elegant. I got them in white so I could wear them with everything, and I promise you I have.
I've become completely obsessed to Kendra Scott's almost candy-like jewelry, so when I heard about the fall collection launch party at the West Village location, I got more than little excited. Food, drinks, music and Kendra Scott's colorful cusps, chandelier earrings and glorious statement necklaces; it's every girls' dream.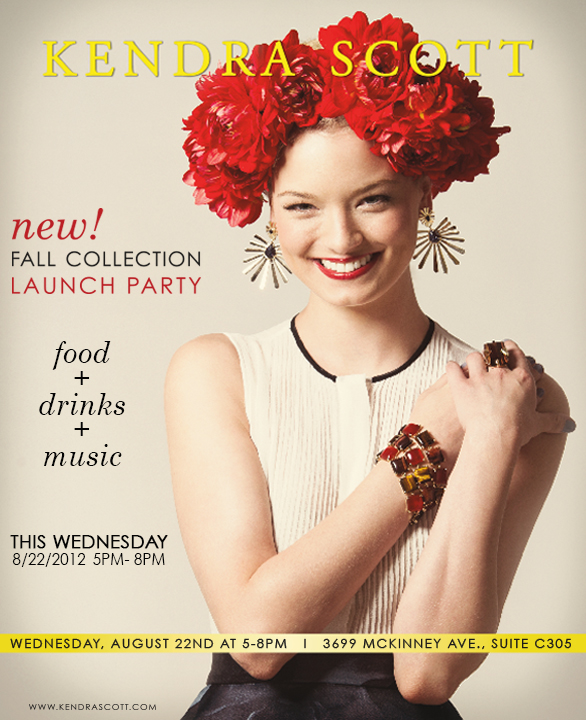 See you there! I'll be the one frosting herself in the corner.