How To Wear White on White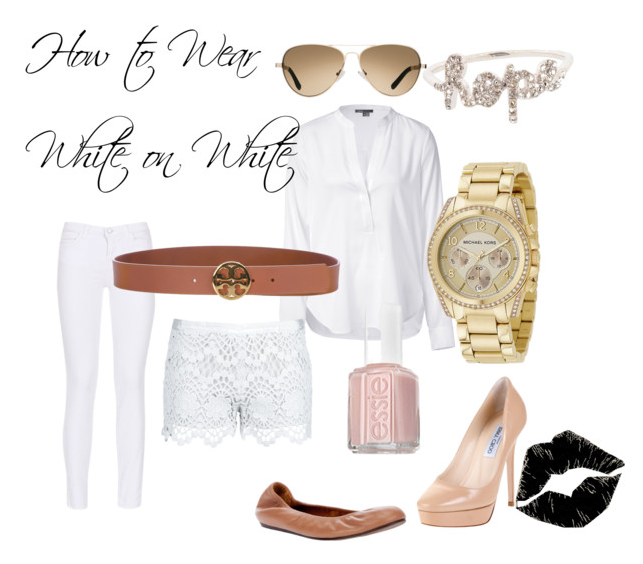 T
here are few things I could say that I truly love in life. Dry shampoo, finding a bobby pin at the bottom of my purse, and a good spray tan all make the cut. But one of my new favorite things in life was something that up until recently I believed to be nothing more than elusive dream: wearing all white. I'm not the savviest of shoppers, I know that white looks good on me so I buy pretty much everything in it, leaving me with a closet of beige, white, and cream but nothing to wear.
All of this changed when I got the greatest gift a girl can get: a Tory Burch Reversible Belt in brown and black. This fabulous belt opened the doors (of my closet) and a world of possibilities. I could finally wear everything I had always dreamed of wearing at once without looking tacky. I actually looked quite chic! Nothing makes a girl look more pulled together than a big ol' brown or black belt, and I had both of those magical options in one! Seriously, it's the greatest gift of all time.
The best part of white on white? It's classic, almost always flattering, and you can wear any color purse, shoes, or accessories your little heart desires.
Pull off your favorite white on white ensemble for every occasion. Switch out your colorful sandals or flats for some nude wedges or heels and you instantly transform your day look into one that's ready for a night on the town. With a good spray tan (shower before you sport your white) and a trusty Tide-To-Go pen, you'll be unstoppable.