Emily Maynard's Bachelorette Style: The Good and the Bad
will unashamedly admit that I am obsessed with The Bachelorette. I have a conniption anytime my DVR fails to record it. As much as I love and root for every Bachelorette, Emily Maynard has quickly become my favorite. Not only is she STUNNINGLY beautiful, but she seems to be taking this whole thing very seriously, which I love.
 Normally it seems like they keep the weirdos around for too long in order to make things more entertaining, but Emily reduces douche-bags like Ryan to a sad little pile of mush who refuses to be broken up with. She also has the power to make creepy Chris shake like a Chihuahua during a rose ceremony, his snake eyes swelling with tears during interviews (doesn't he look like Voldemort here?)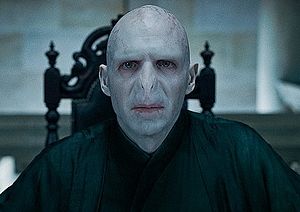 Emily has kept it together throughout the entire process, displaying poise, tact and and a wardrobe that would make Suri Cruise envious. One of my favorite parts about tuning in on Monday night is seeing what fabulous ensemble the pint-sized beauty will wear next. And with a 350,000 budget, its no wonder we're all drooling over her designer gowns and cool leather jackets.
But big budgets can lead to big hits, and big misses. Here are a few of my favorite (and least favorite) bachelorette fashion moments.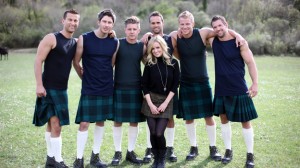 Maybe it's the Irish chick in me, but no one can rock a turtleneck quite like Em.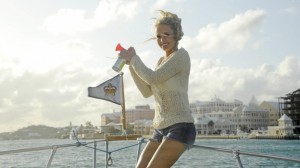 Beachy, cozy and cute.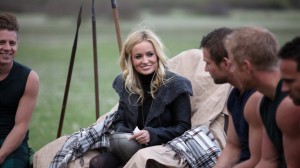 I shall find this jacket, and I shall steal it.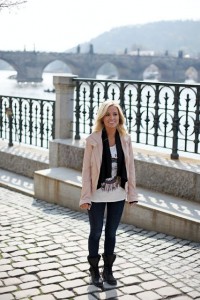 So Euro chic, Em.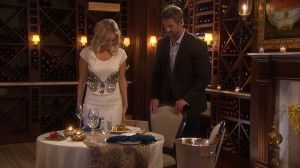 Okay, I'm not going to lie. I actually really liked this when I saw it. But then I came to my senses and realized that this is a dress for a 4-year-old.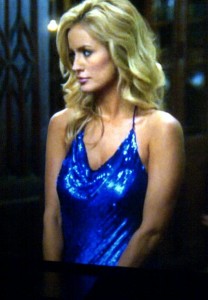 I do not want to wear this dress, but I do want to touch it. What is this made of?