Krimson & Klover's Spring Into Summer Event This Wednesday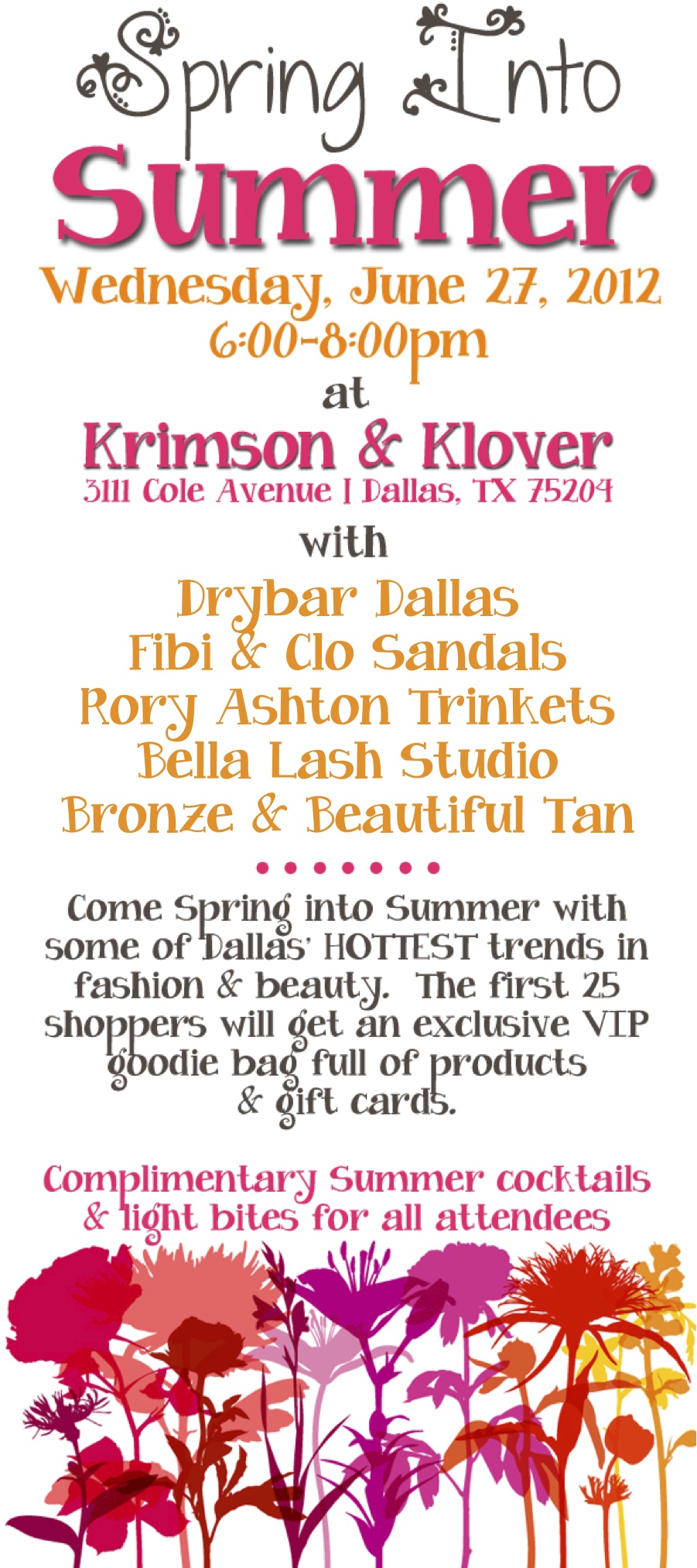 here's no better way to tackle the hottest nights in Dallas then with some of Dallas' hottest summer trends. Get ready for summer with Krimson & Klover's 'Spring Into Summer' event this Wednesday.
After I moved to Dallas, Krimson & Klover quickly became one of my favorite boutiques. The boutique is housed in an old Victorian home but stocked with some of the most current trends in its bright and welcoming atmosphere. You can find everything from party dresses to work clothes as well as the perfect bikini for the weekend. They even have a glass of wine waiting for you upon arrival!
Wednesday's shoppers will have access to the latest summer trends in the fashion and beauty industries, and with participating businesses like Drybar Dallas, Fibi & Clo, Rory Ashton Trinkets, Bella Lash Studio, and Bronze & Beautiful Tanning, I am totally there after work! The complimentary summer cocktails and light bites are just icing on the cake.
The first 25 shoppers will get an exclusive VIP goodie bag full of products and gift cards.
Who: You and your girlfriends
What: Krimson & Klover's Spring Into Summer Event
When: Wednesday, June 27, 2012 (6-8 pm)
Where: 3111 Cole Avenue Suite 101 Dallas, TX 75204
Why: free cocktails + cool clothes = best Wednesday ever
Caitlin Clark is the Arts & Entertainment and Style Writer and Social Media Director for YouPlusDallas. Follow her on Twitter at @caitlinclark